Congratulations to the 2018 RAV4 Raffle Draw Winner!

Carol and George Hume, pictured with Jennifer and Kevin Baxter of Stouffville Toyota
Posted on Jun 19, 2018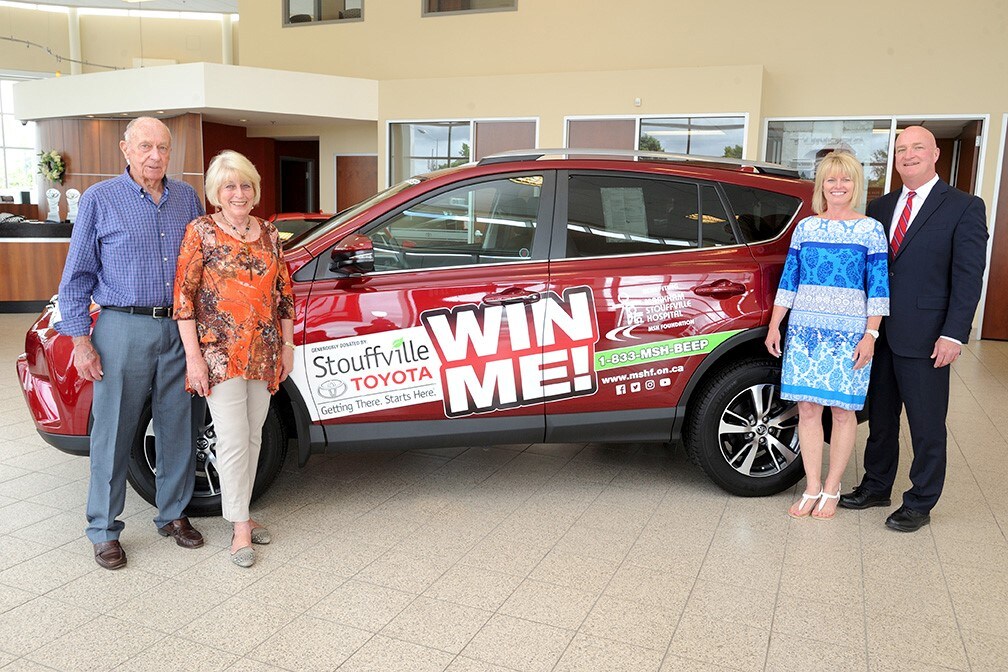 High Odds For Winning Great Prizes!! 
Draw takes place May 31st, 2018
Time is running out! Purchase your raffle tickets today!
Stouffville Toyota is proud to support Markham Stouffville Hospital Foundation
Posted on May 23rd, 2018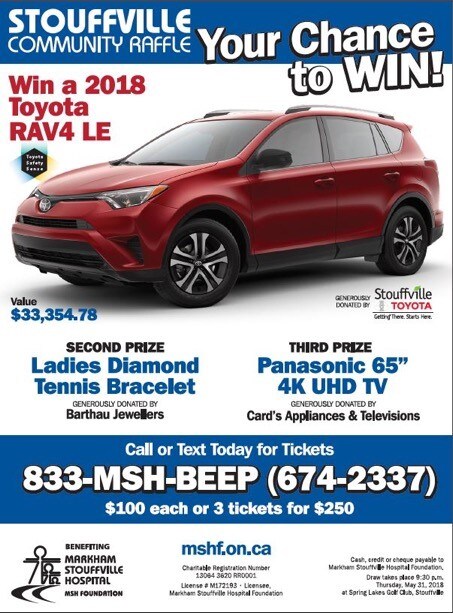 Mark Your Calendars! 
February 17th, 2018 - Memorial Park, Stouffville
We are so excited to be a part of the Snowflakes & Starlight Winterfest this year. Don't miss out on this community event just in time for the Family day long weekend. Be sure to stick around for the Fireworks. I know I will!

Upload date: January 24th, 2018
-
Toyota Canada Heads to the Paralympic and Olympic Games as a Team Canada Partner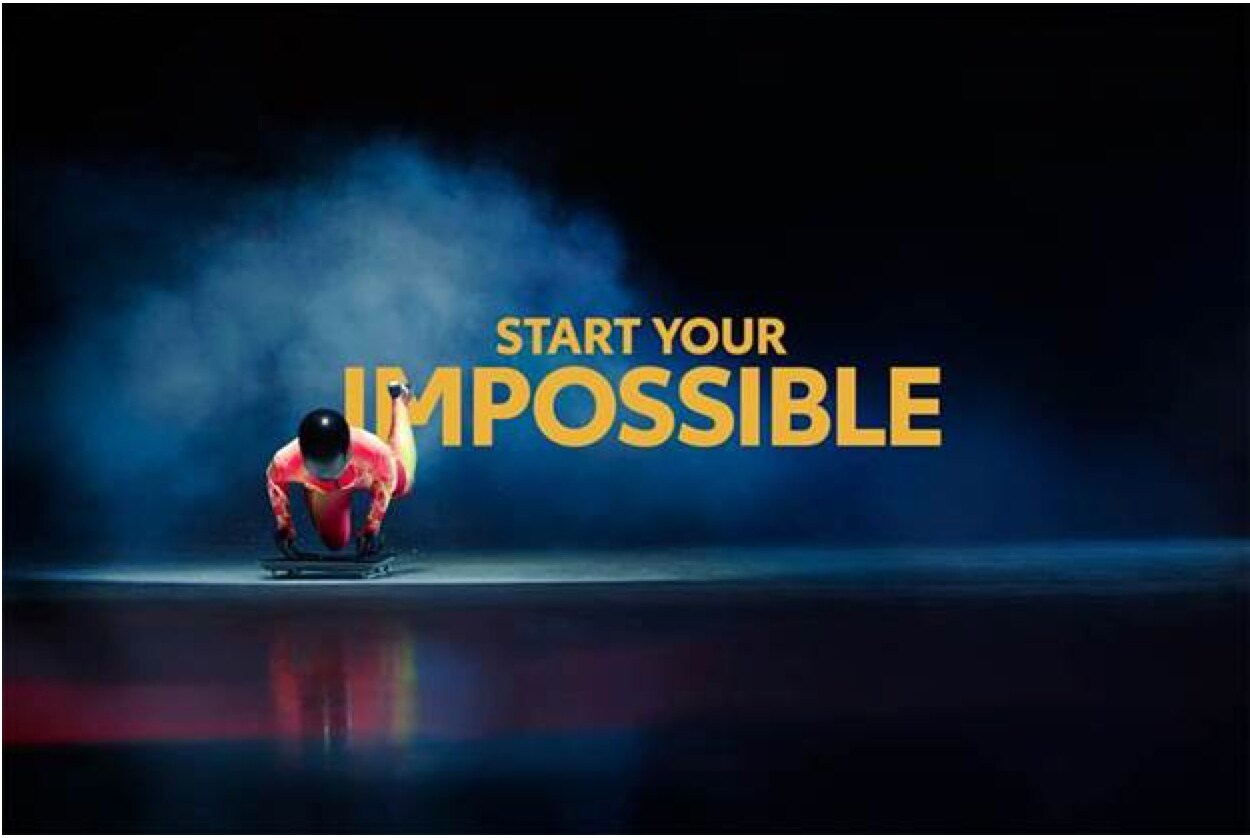 Posted on January 10th, 2018
Toyota becomes proud partner of Canadian Paralympic Committee and Canadian Olympic Committee
"Toyota is proud to partner with the Canadian Paralympic Team and the Canadian Olympic Team, and to support the athletes who will be representing our country on the biggest stage in the world," said Larry Hutchinson, President and CEO, Toyota Canada Inc. "These teams and athletes elicit Canadian pride and, perhaps even more importantly, inspire people to start their own impossible and reach their true potential."

 

"Toyota believes in promoting the Olympic Movement and its values in Canada" said Chris Overholt, CEO & Secretary General of the Canadian Olympic Committee. "Our goal over the next eight years is to build programs that not only benefit our athletes training to go to Games but to also inspire the next generation in our communities. We look forward to celebrating this partnership at PyeongChang 2018."


-
Let Your Child's Dreams Drive Tomorrow
The Toyota Dream Car Art Contest aims to foster innovation and creativity in youth ages 15 and under, by encouraging them to think about the future of mobility and envision their "dream car".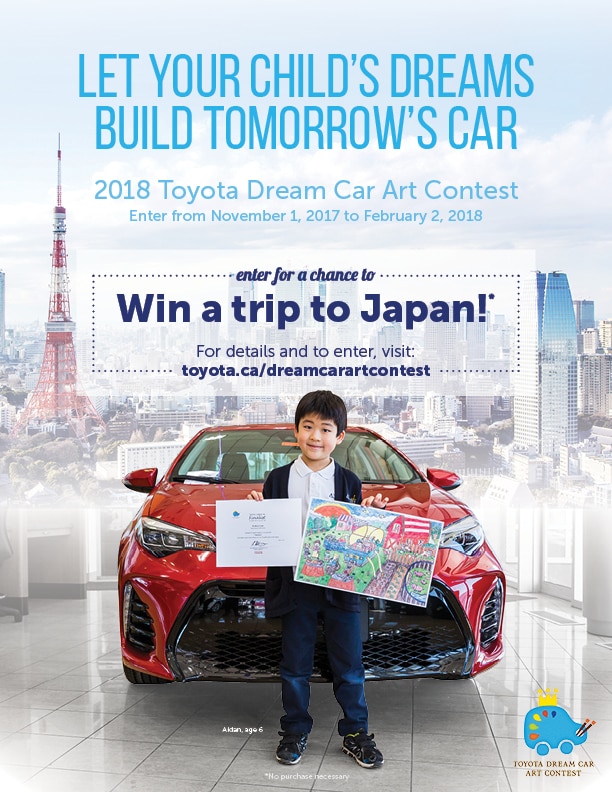 Posted on December 11th, 2017
About Dream Car Art Contest
Contest Theme:
Your Child's Dream Car
Age Categories:
(1) Under 8 years old; (2) 8-11 years old; (3) 12-15 years old
The Local Contest:
Awards: 1st - 3rd places from 3 categories (9 total awards)
Prize: CloudVR Virtual Reality Kit
Canadian award winners will be eligible to participate in the World Contest

The World Contest:
Awards: Gold, Silver, Bronze, Encouragement Award, Special Award (30 total awards)
Prize: Invitation to the award ceremony trip to Japan in August 2018*
*Award winners and a parent/legal guardian for each winner.
Contact Us
Toyota Canada Inc.
Administration Office of Toyota Dream Car Art Contest
Email: dreamcarartcontest@toyota.ca
Visit https://www.toyota.ca/toyota/en/dream-car-art-contest for further Details
 Good Luck!
STOUFFVILLE COMMUNITY RAFFLE
Benefitting Markham Stouffville Hospital Foundation
Draw takes place 9:30pm Thursday, May 31st at Spring Lakes Golf Club, Stouffville ON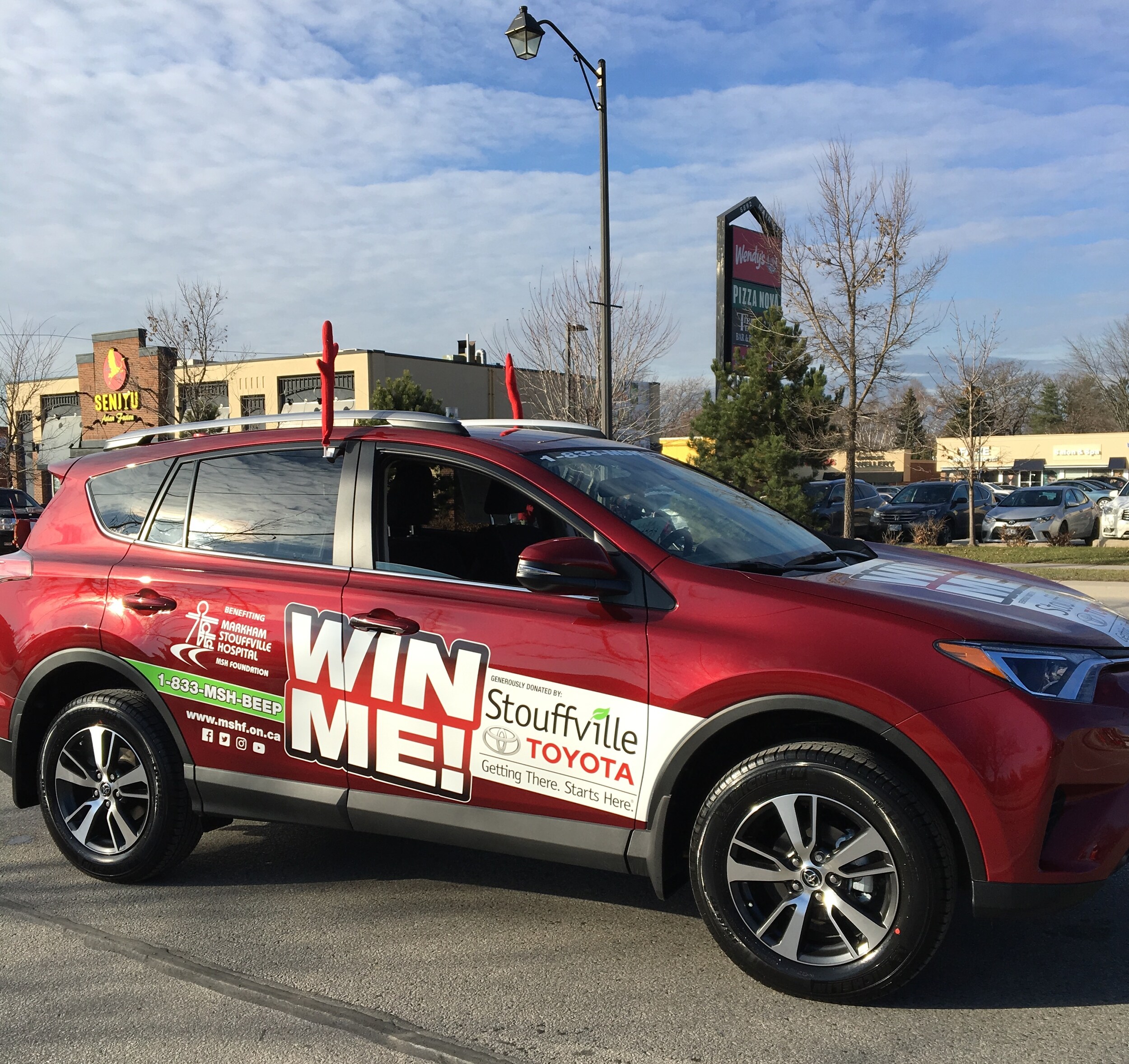 Photo taken December 2nd, 2017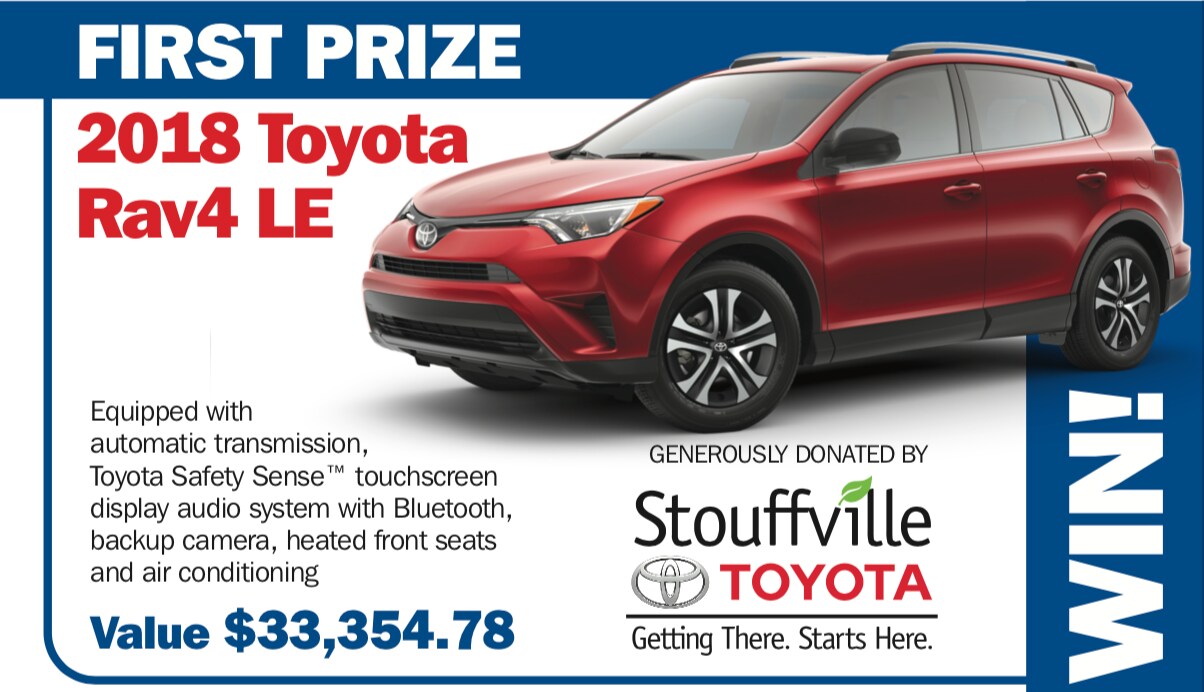 RAFFLE HOTLINE 
833 MSH BEEP (647-2337)
$100 each or 3 Tickets for $250
DON'T MISS OUT ON YOUR CHANCE TO WIN!!
-
Service Department Earns Platinum Certification
July 26th, 2017
We are celebrating a spectacular moment for our Service & Parts departments, which today were awarded Toyota Canada's Platinum Certification under the Global requirements for Toyota Service. 
Also, our Assistant Service Manager Landon Martin received a rare individual Pinnacle Award as a Top Performer for Service Satisfaction.
Most importantly, it all means that our customers can have the greatest confidence in the professionals who care for their vehicles each day.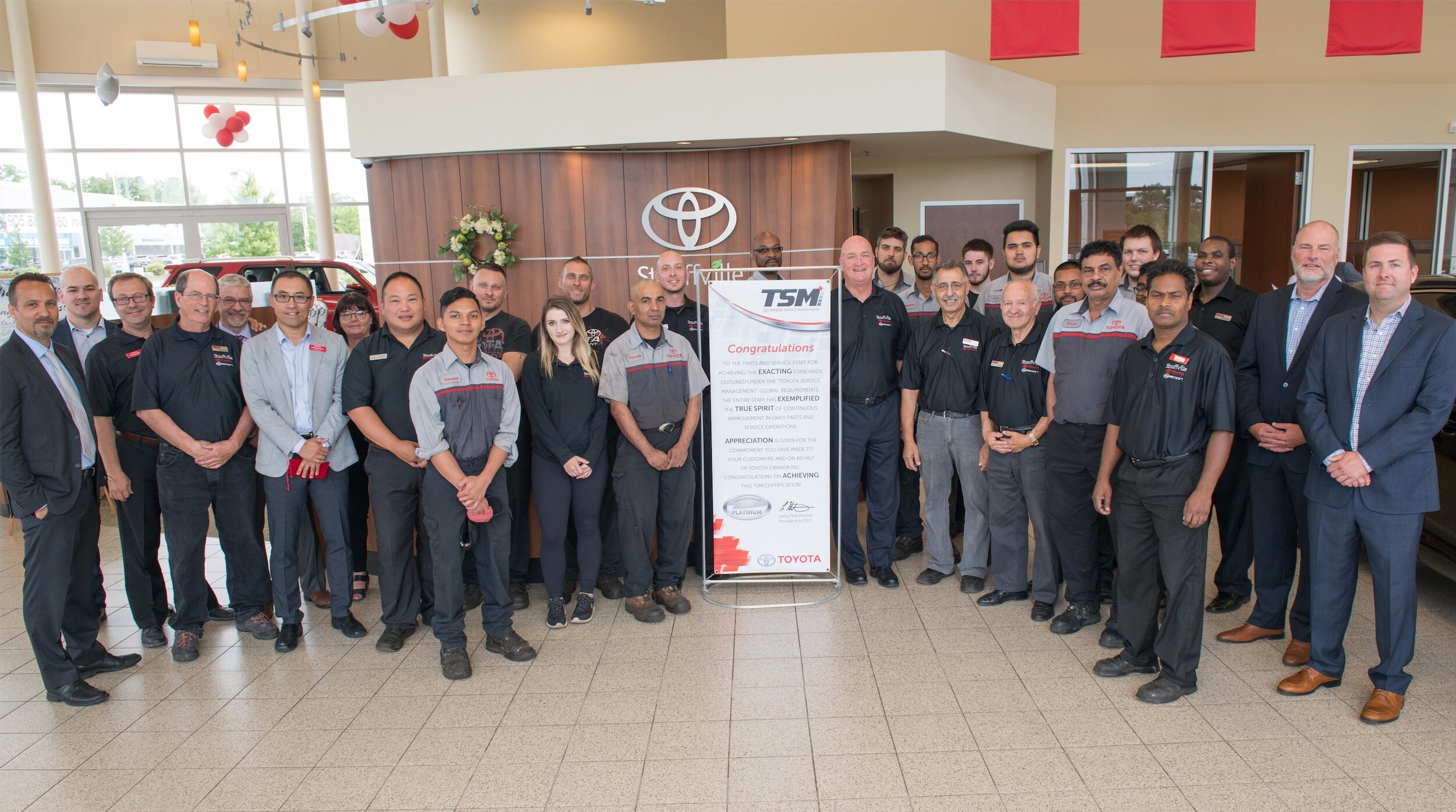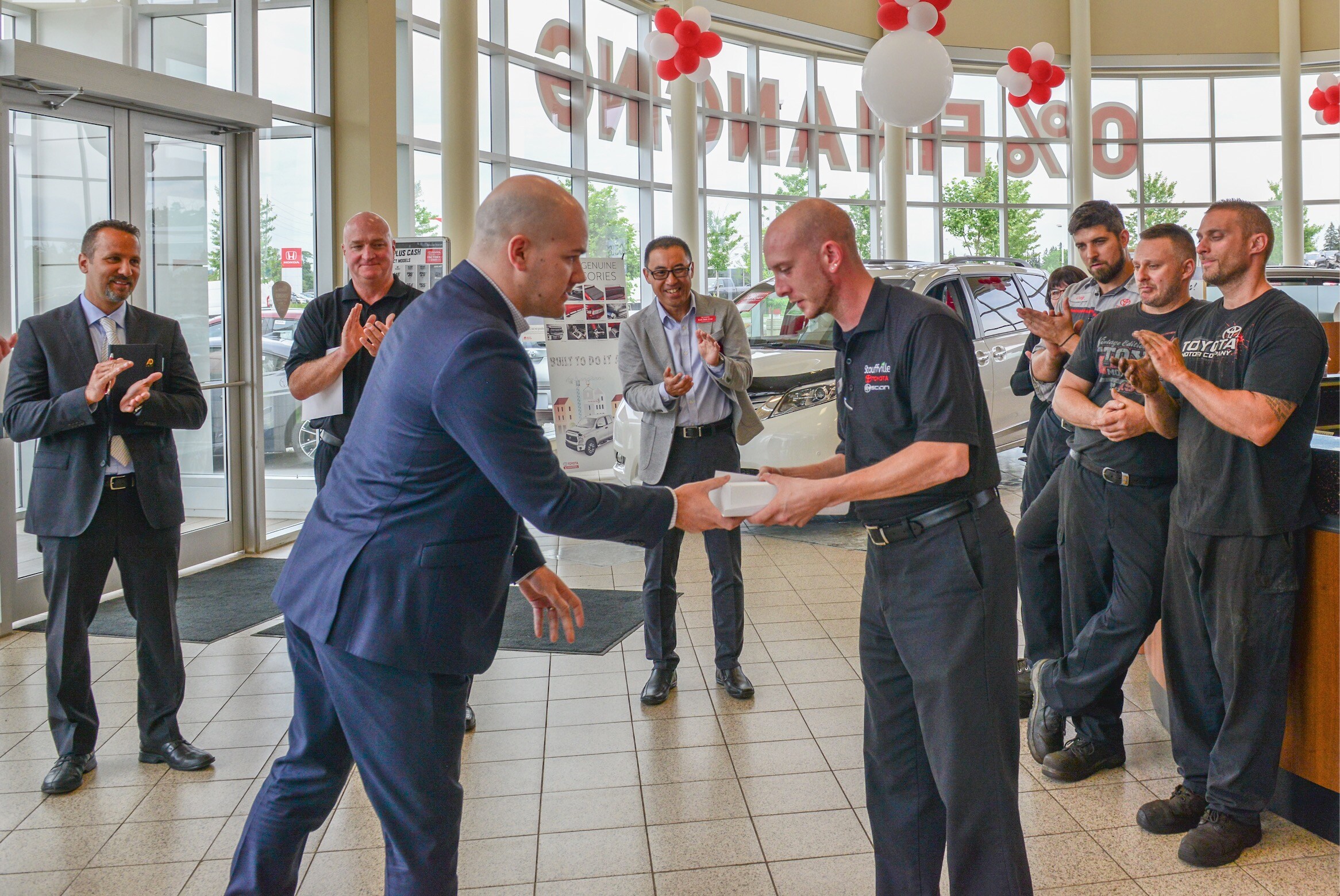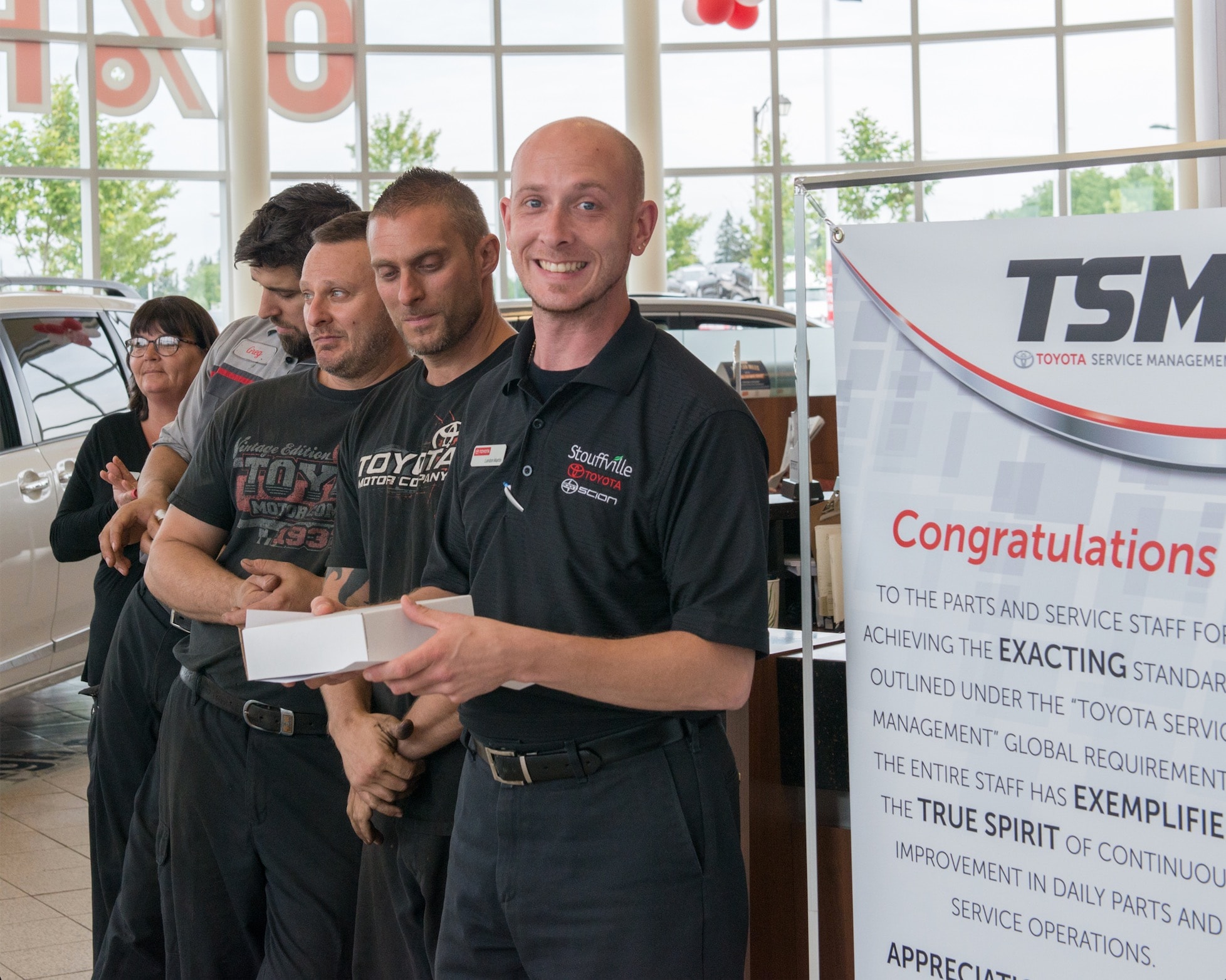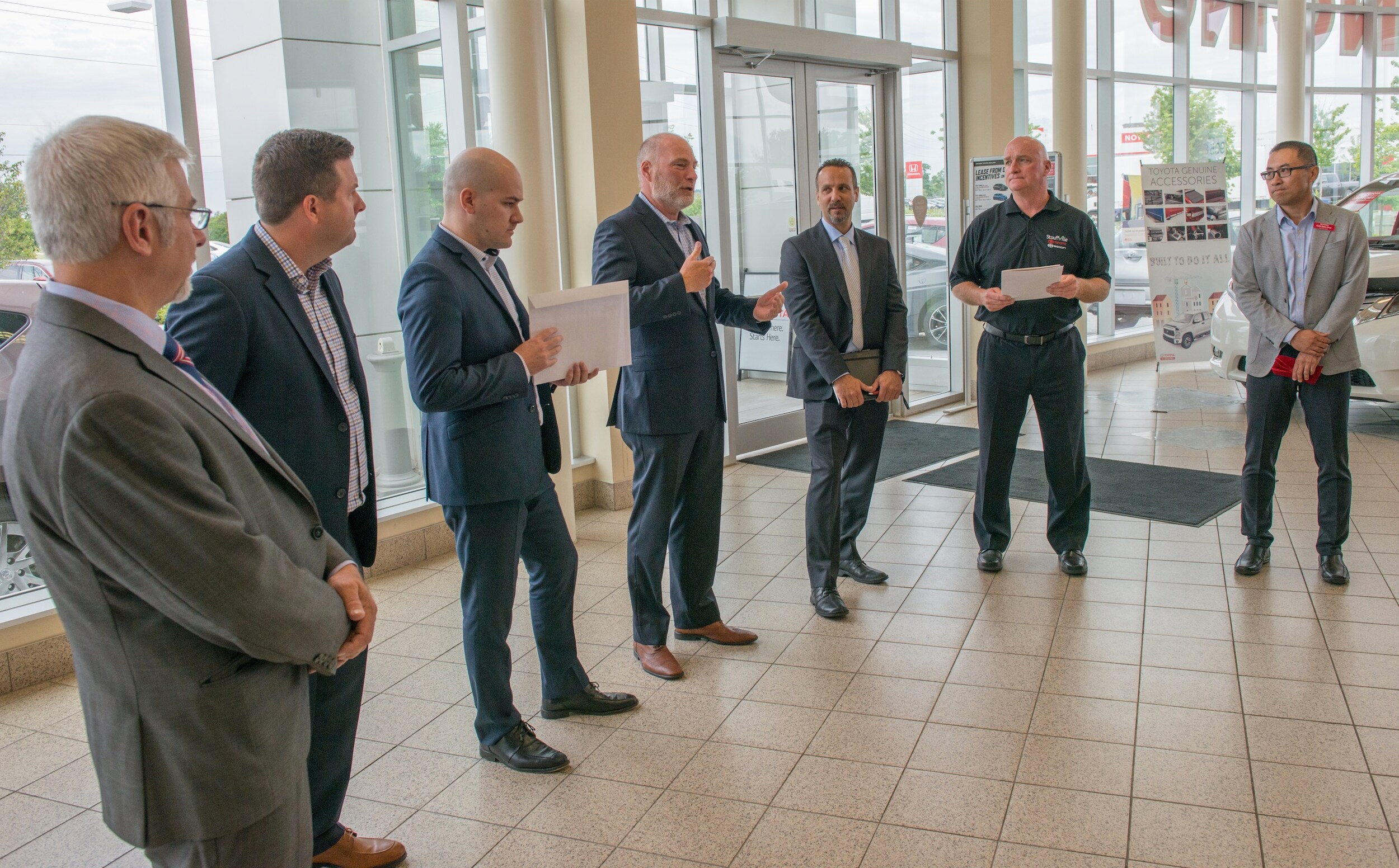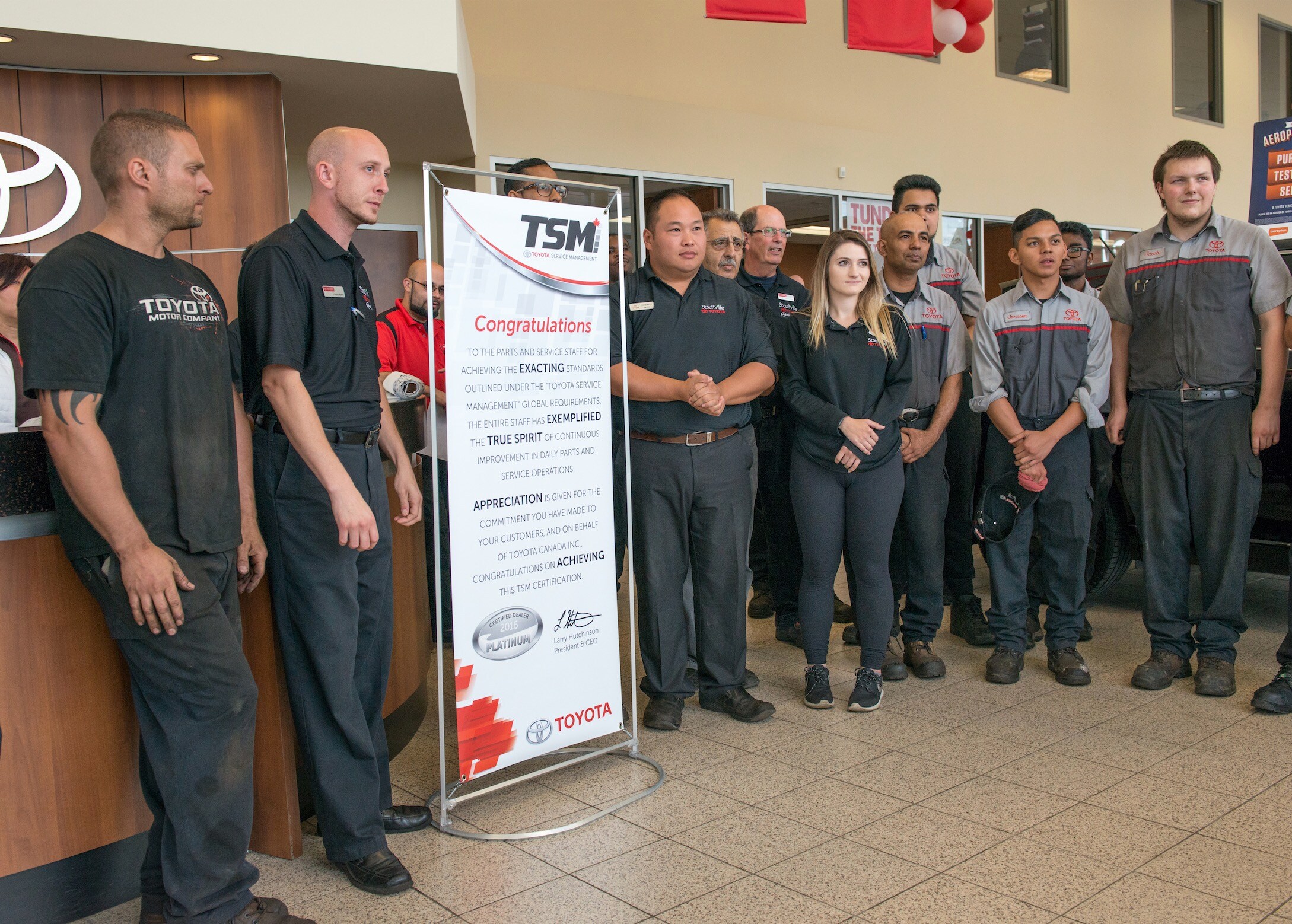 -
Reason to Celebrate!
July 19th, 2017
Stouffville Toyota has once again been named #1 in Canada for Operational Excellence among 247 Toyota dealerships.  
It's a testament to how hard our incredible staff work every day to create a great experience for our wonderful customers.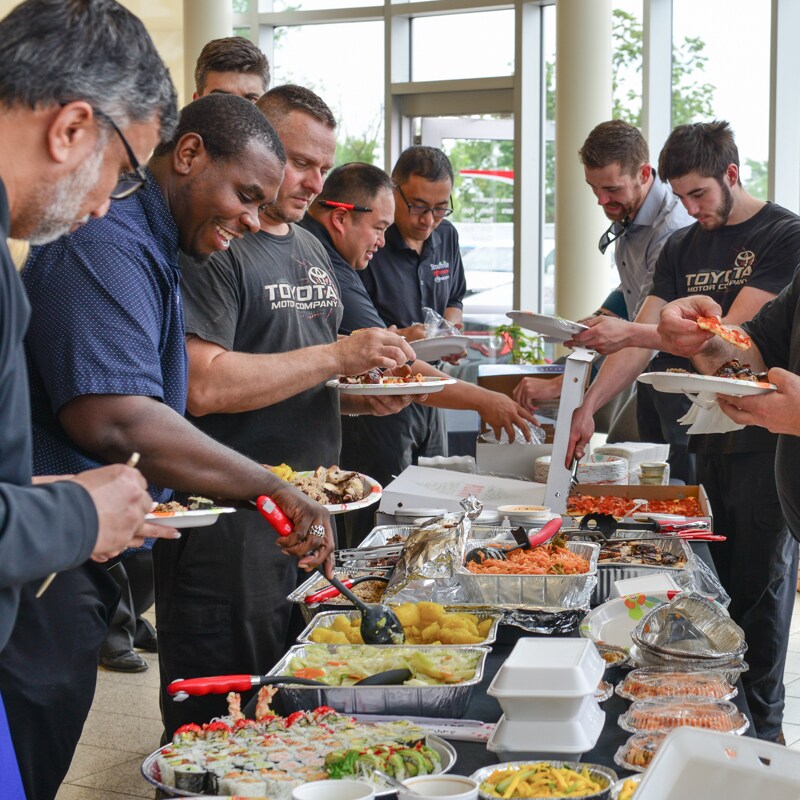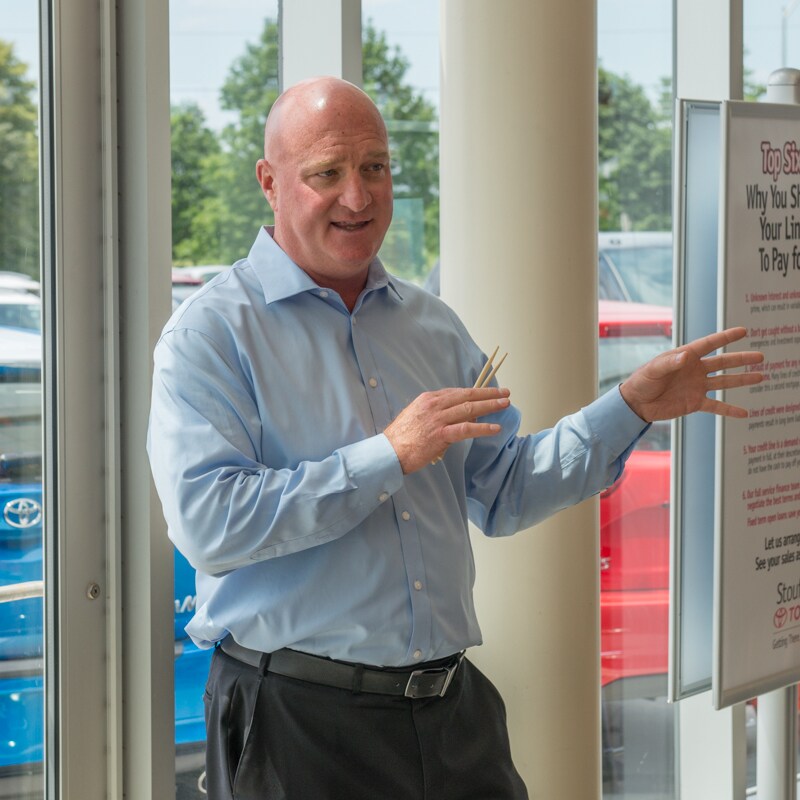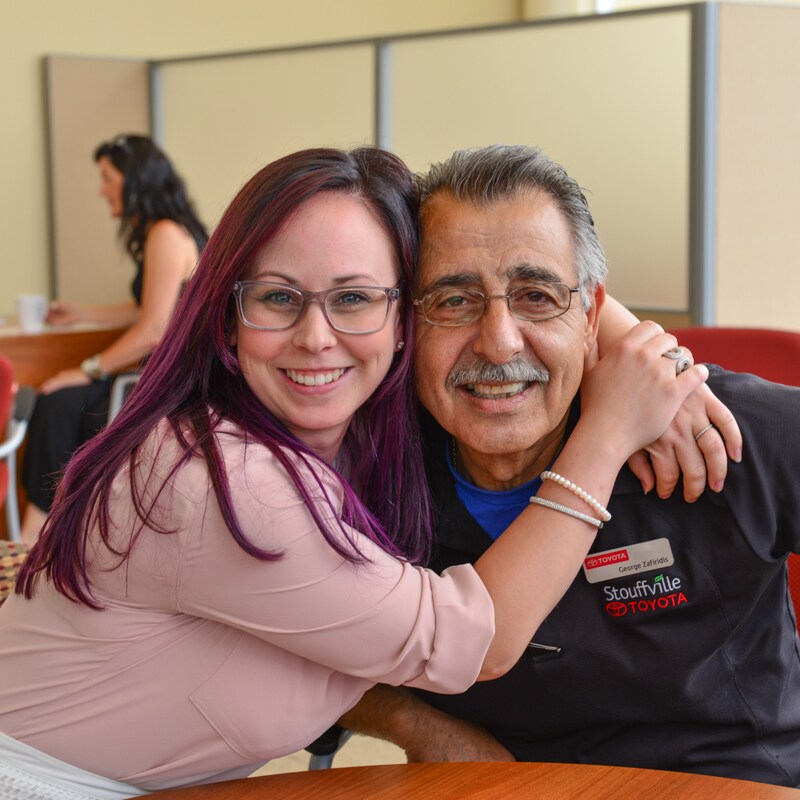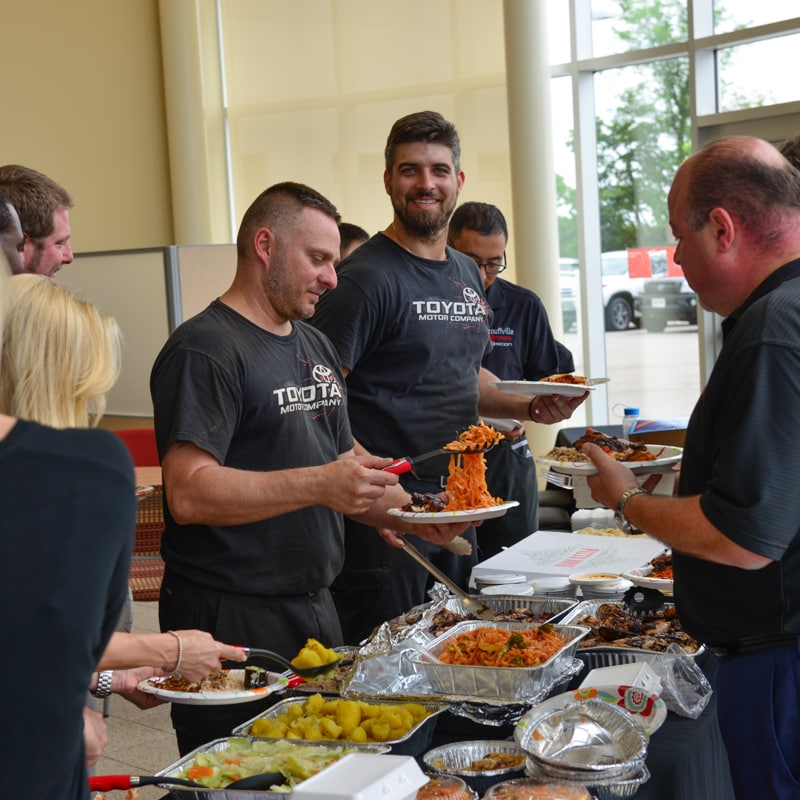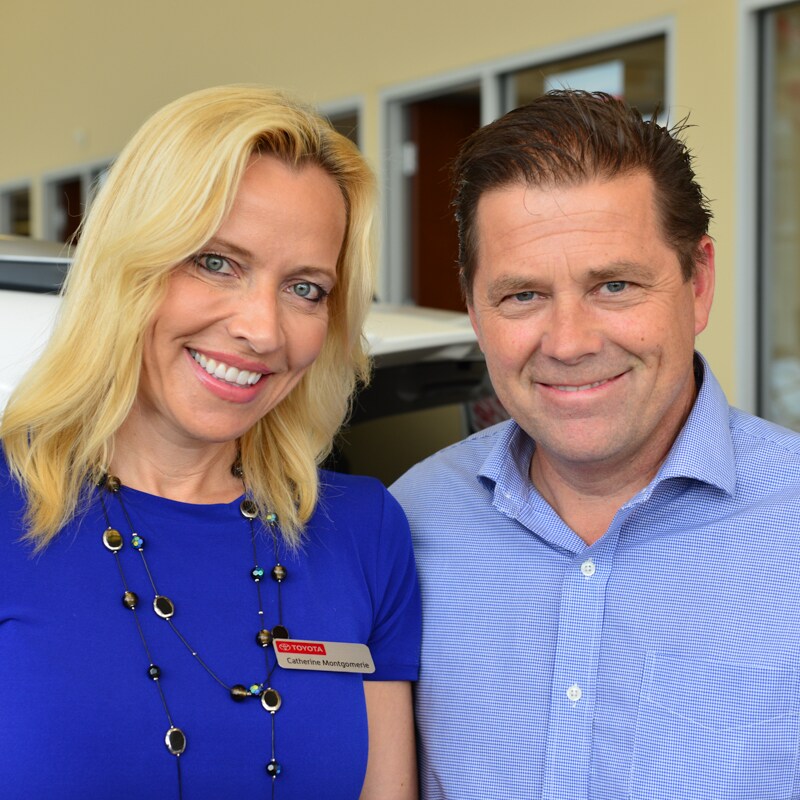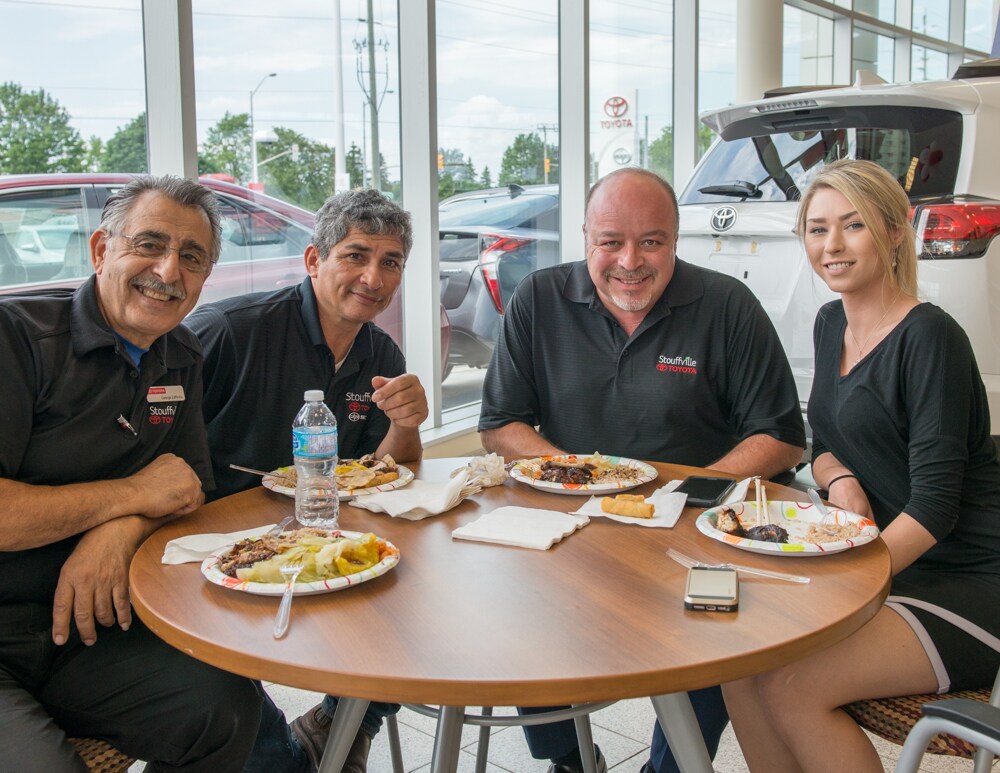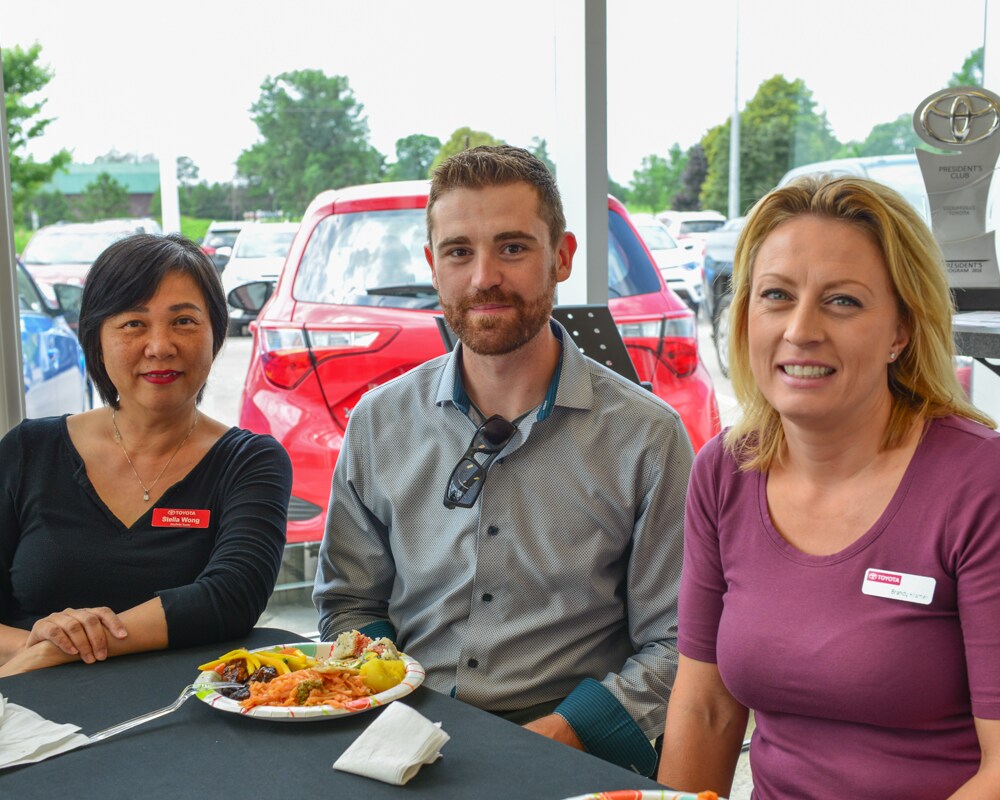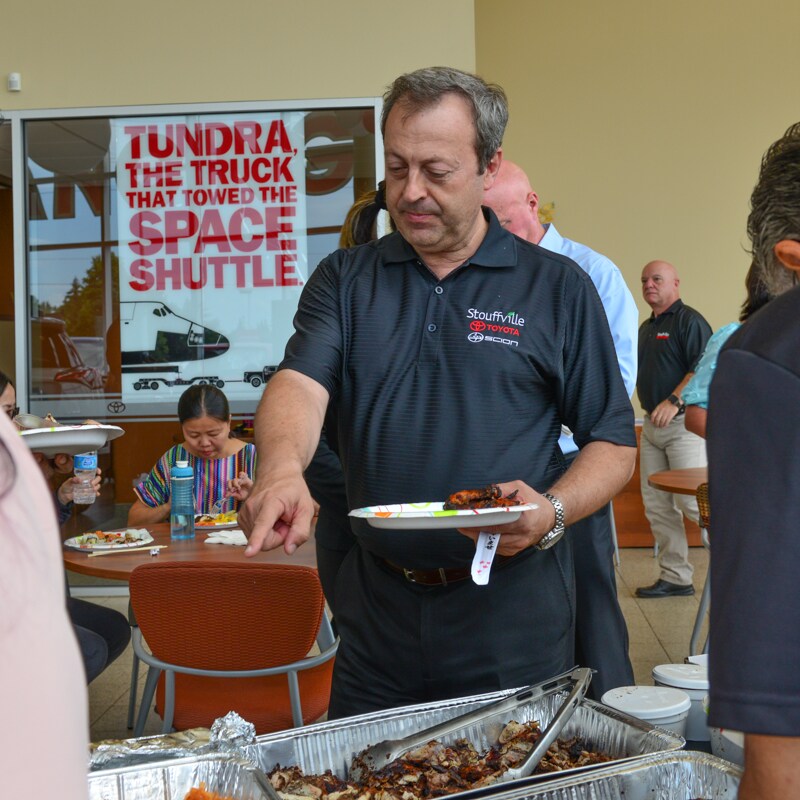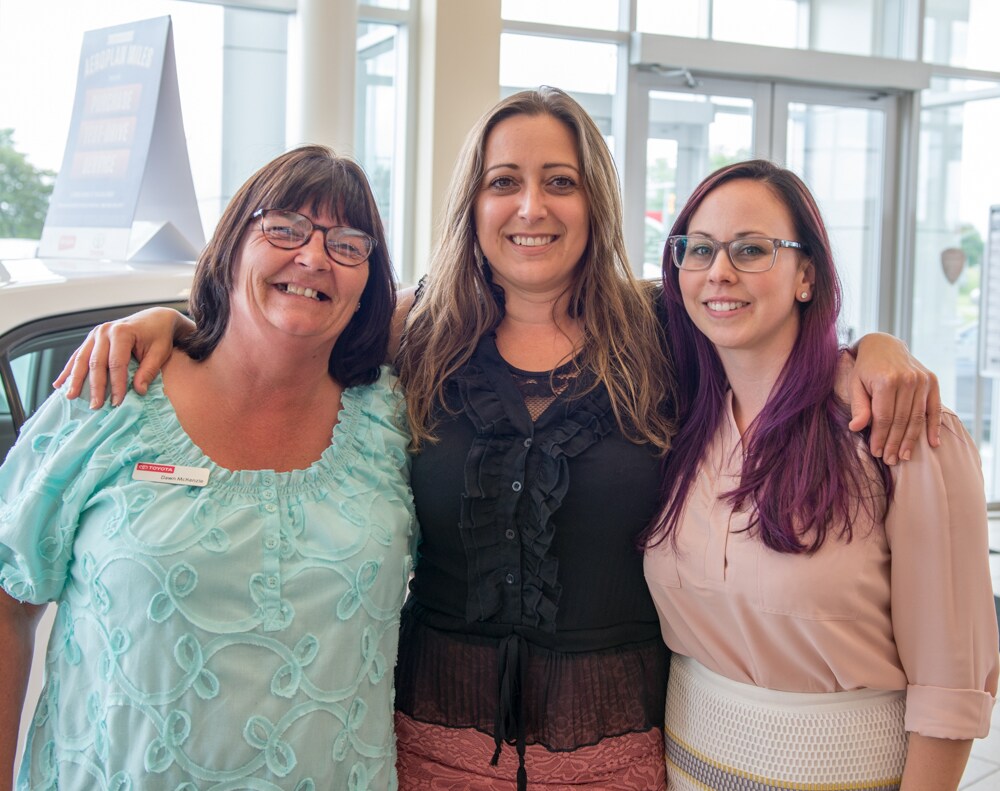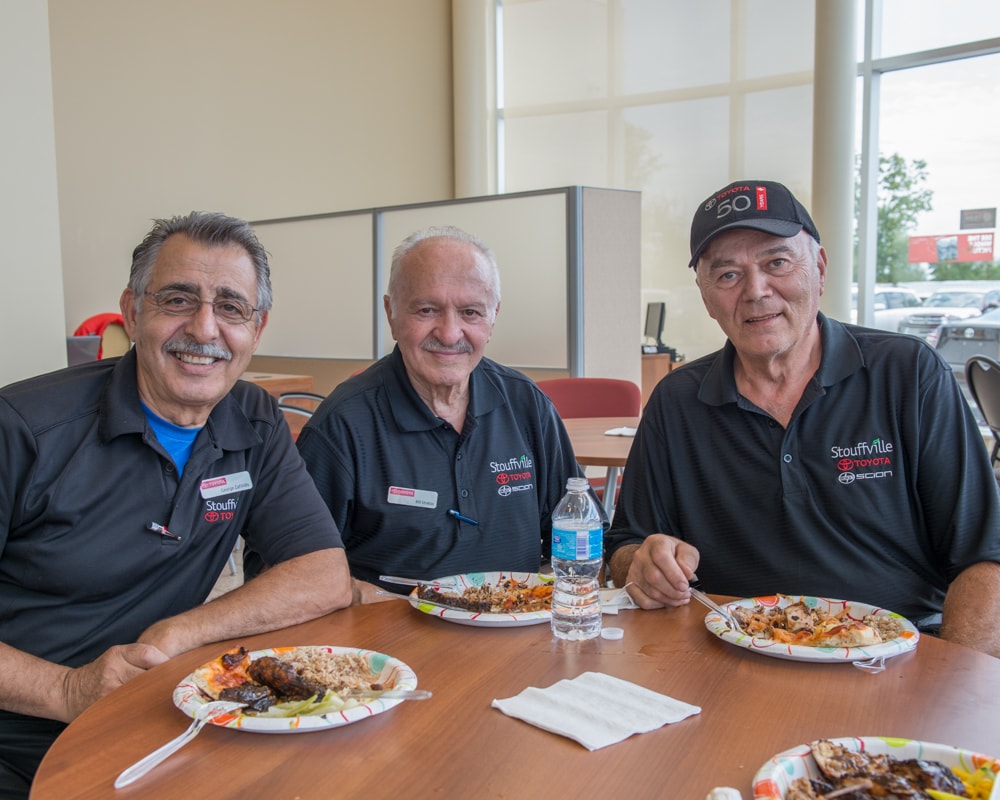 -
Sharing Special Moments at Stouffville Toyota
It is an incredibly special moment when a family takes delivery of a new vehicle. After all, you're not just taking home four wheels - you're making an important addition to your family. And it's an addition that will be shuttling your kids to school, taking you on your commute to work each day, and providing safety and security and on every long road trip.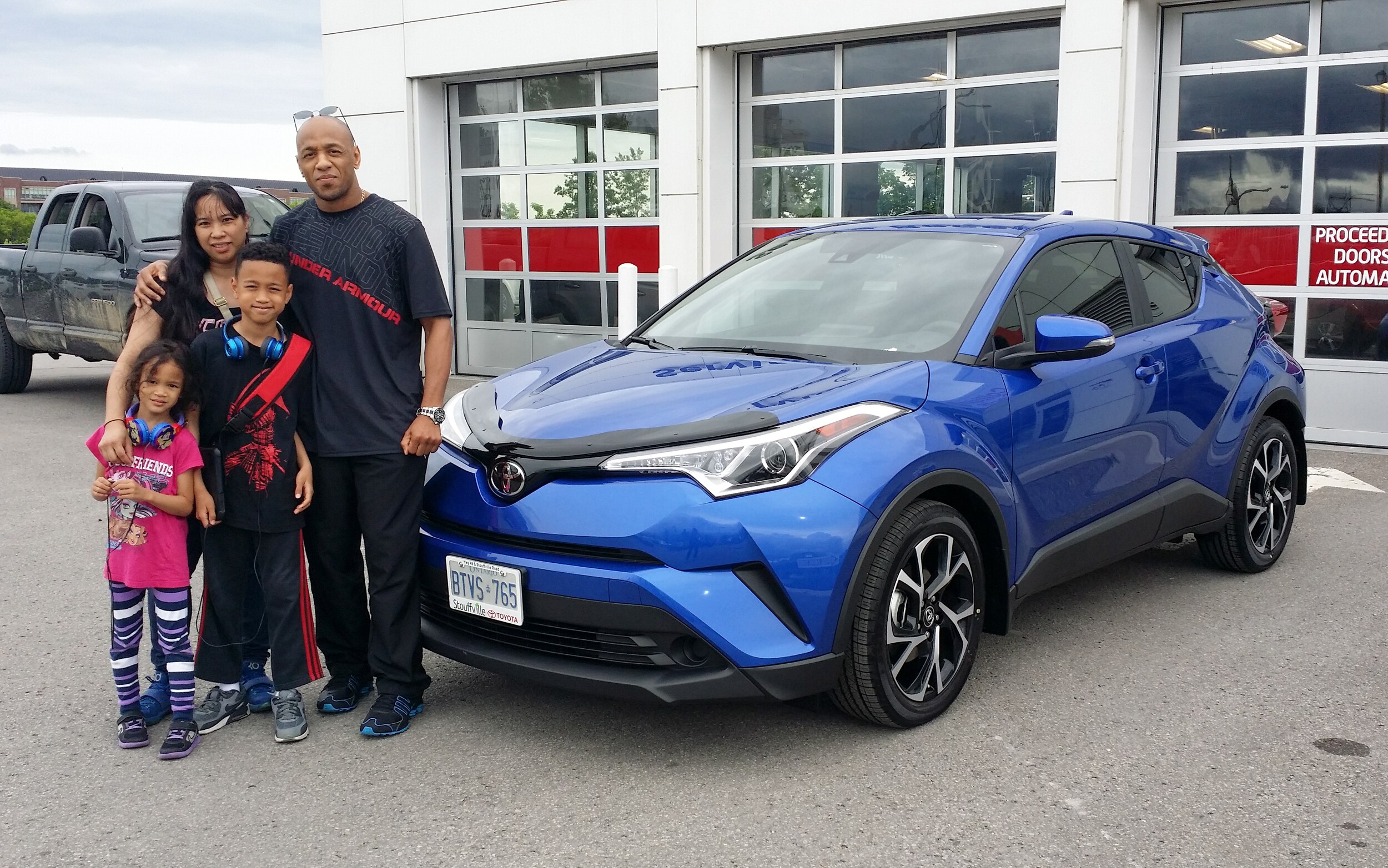 At Stouffville Toyota we recognize what a profound gesture of trust it is to allow us to help you with the purchase of that vehicle. And that's why we are so thankful to all of our customers, including O'Neil Anderson and his family, who just took delivery of a stunning blue 2018 Toyota C-HR. We hope that we lived up to our commitment to outstanding customer service, and you can bet that we will be working hard to maintain that gift of trust every time you return!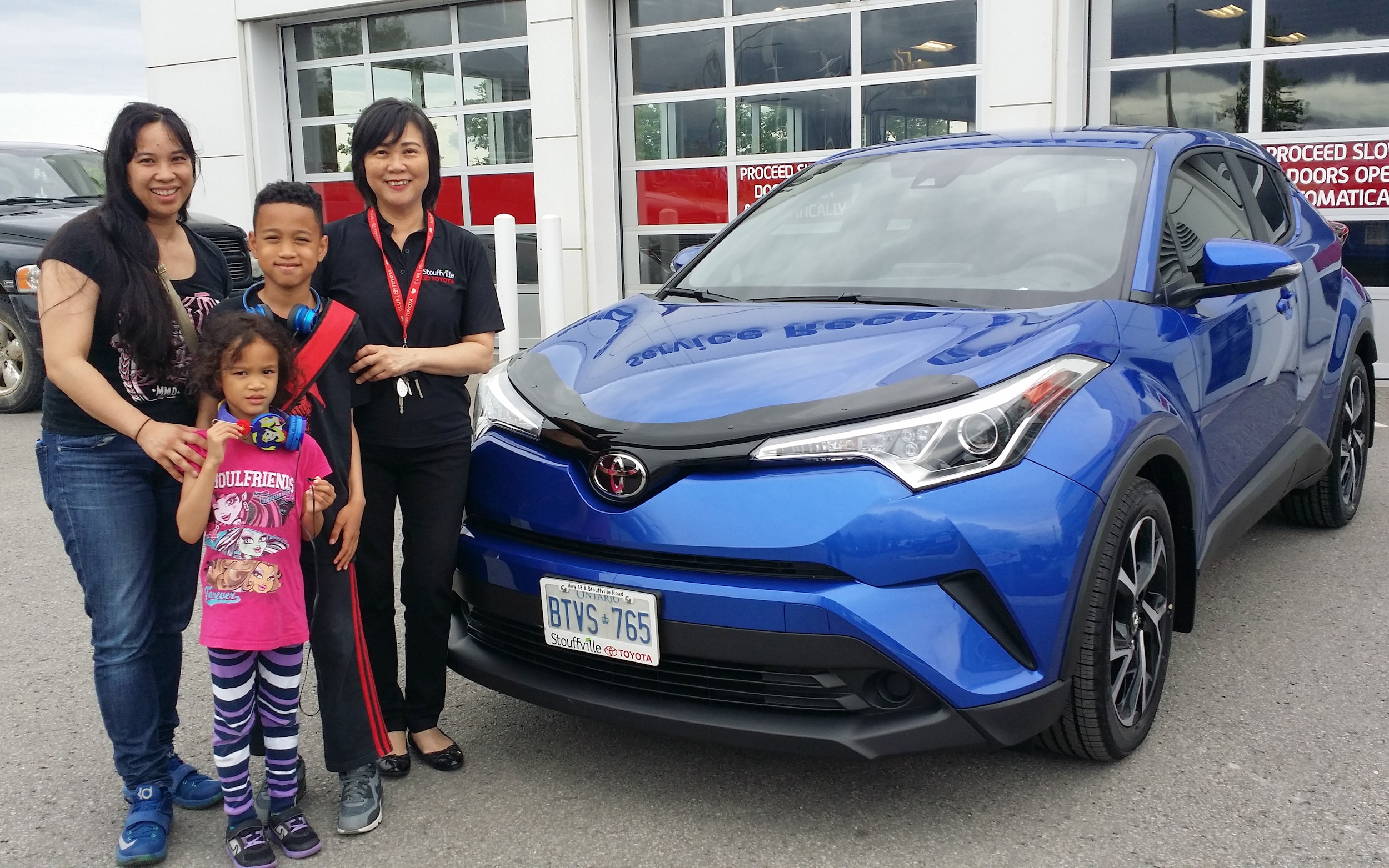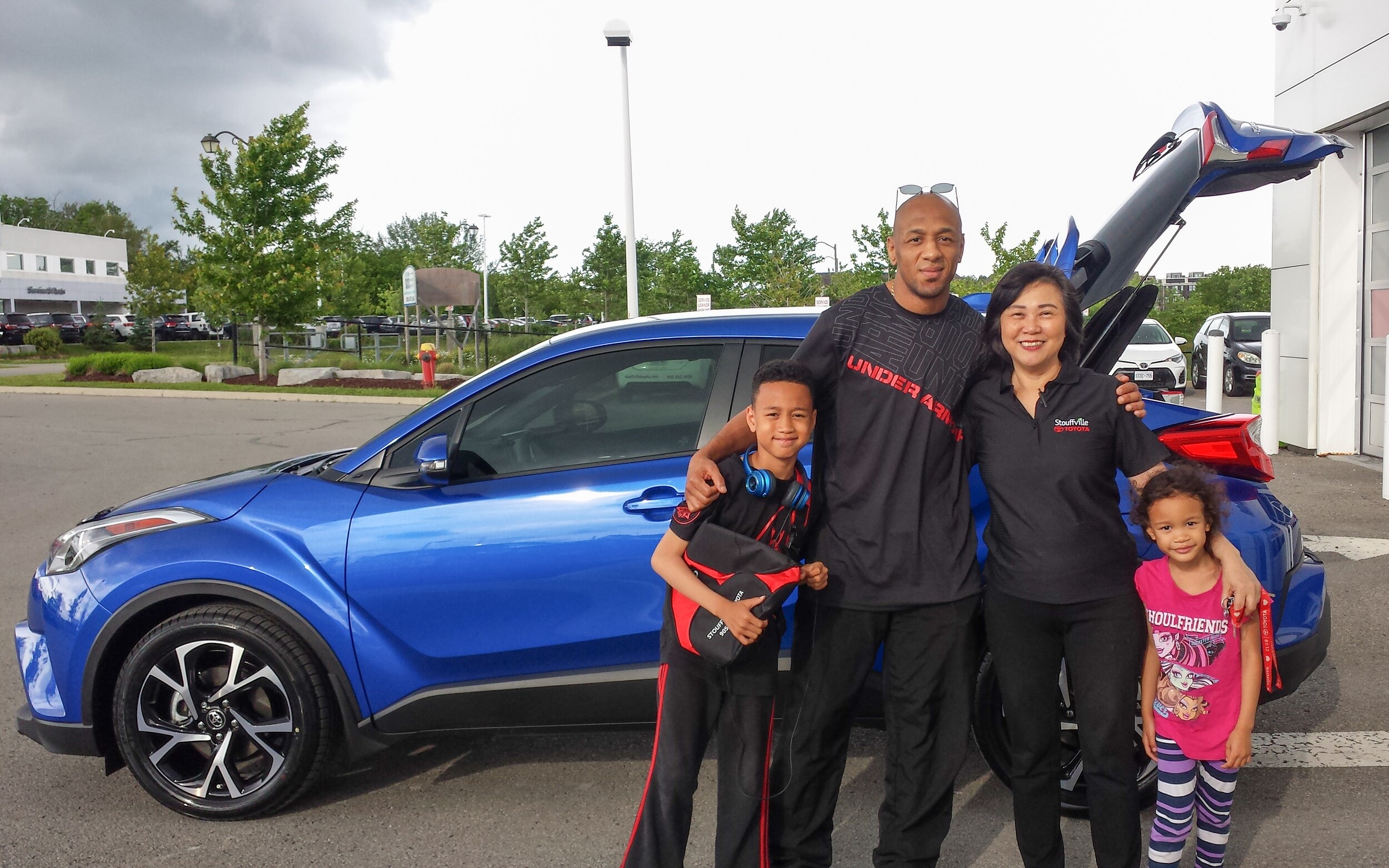 -
Stouffville's 2017 Movies in the Park
June 19, 2017
Friday June 16th marked the beginning of Stouffville's 2017 "Movies in the Park" series, sponsored by Stouffville Toyota. We would like to thank all the families who came out to make the first night memorable - despite the rain. 
The Town will be screening films at Memorial Park on the 3rd and 4th Fridays in June, July and August. Please scroll down for the full summer movie line up.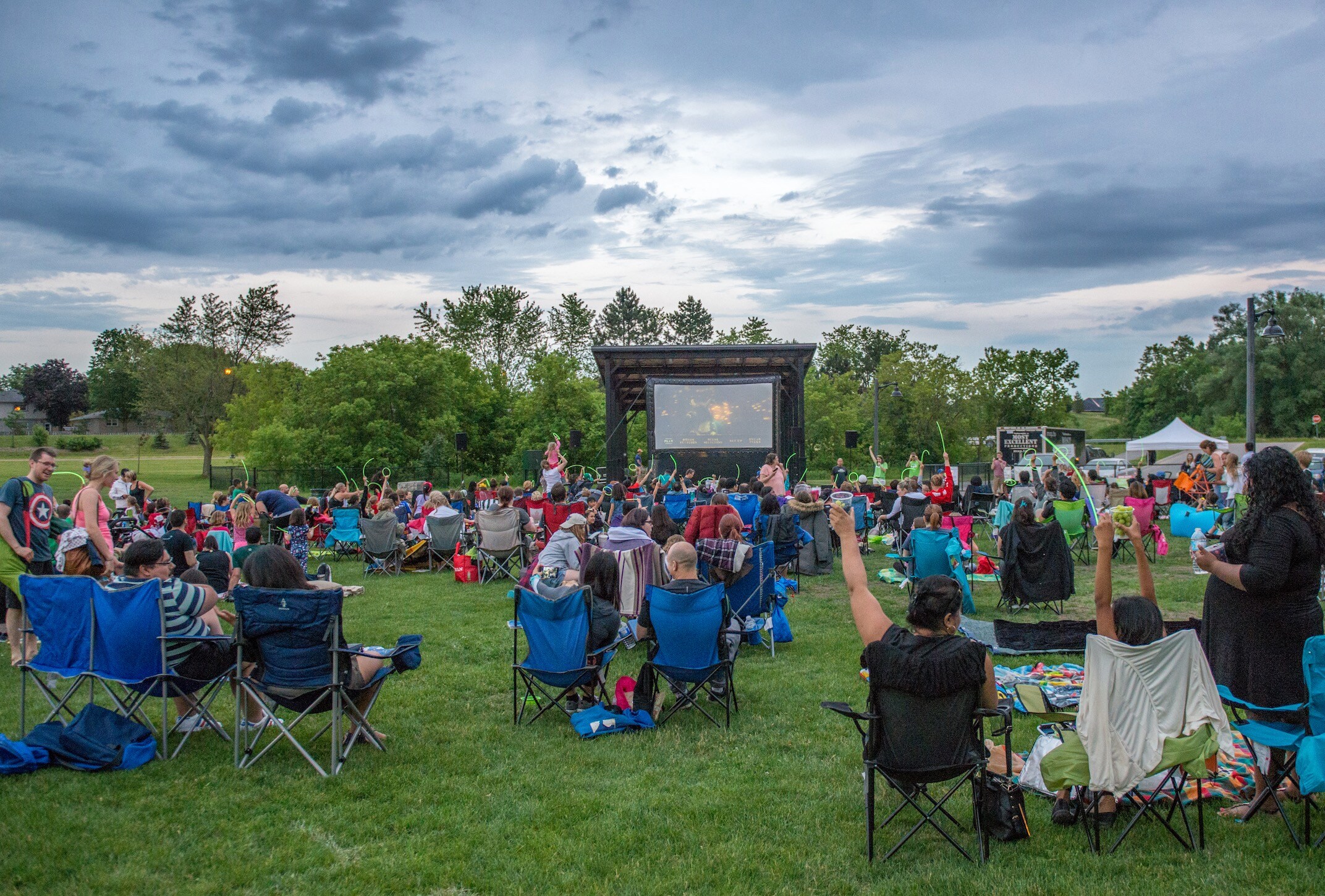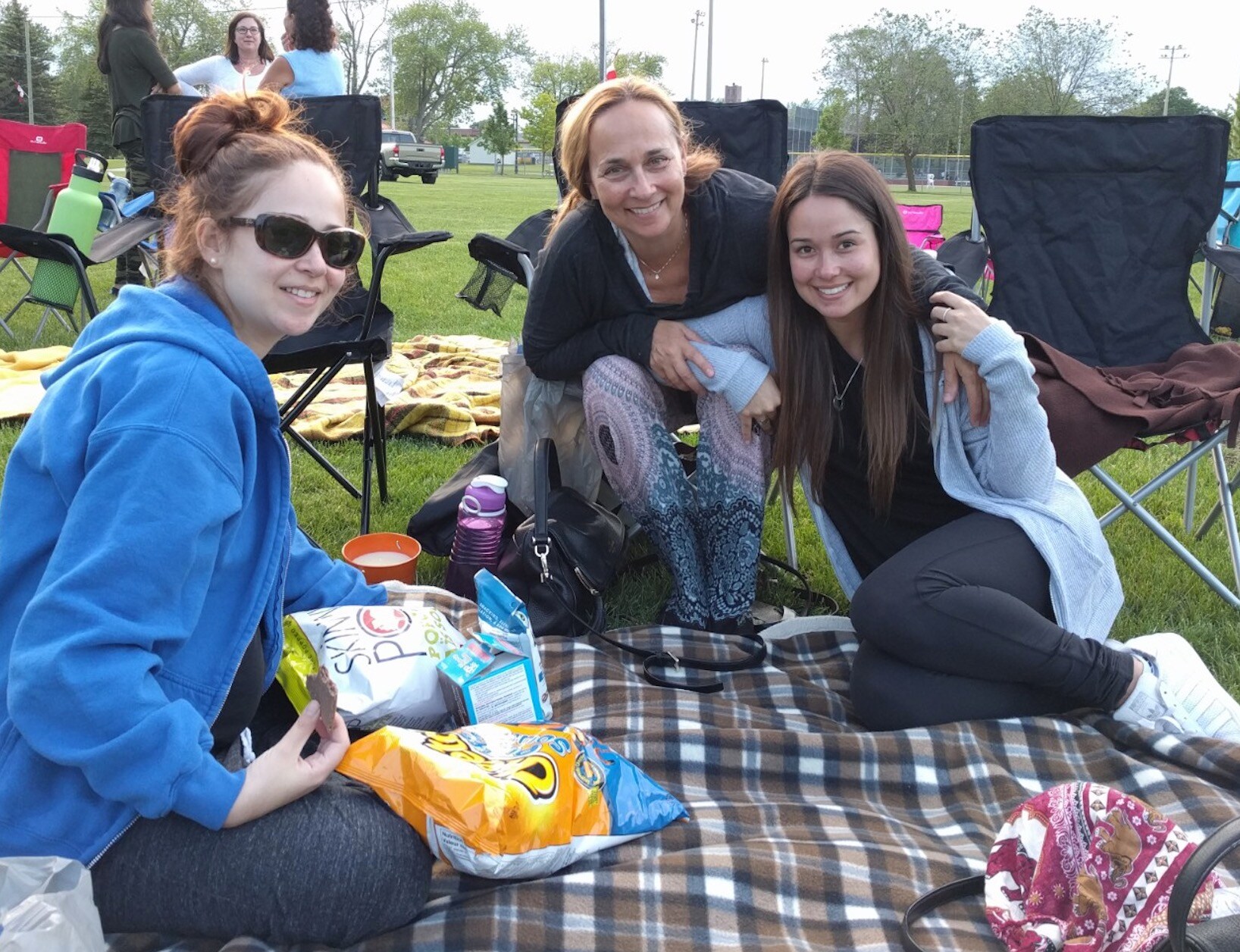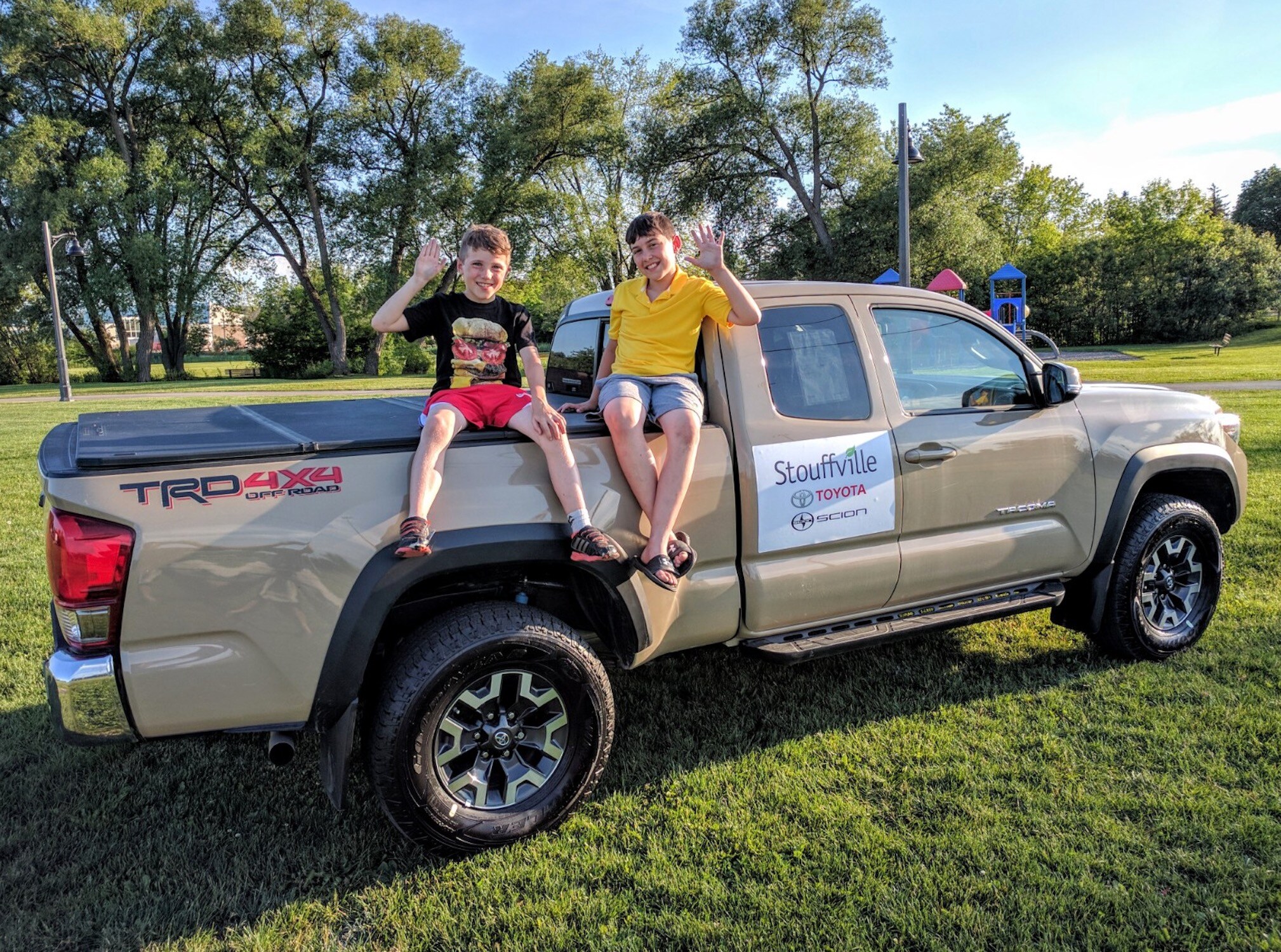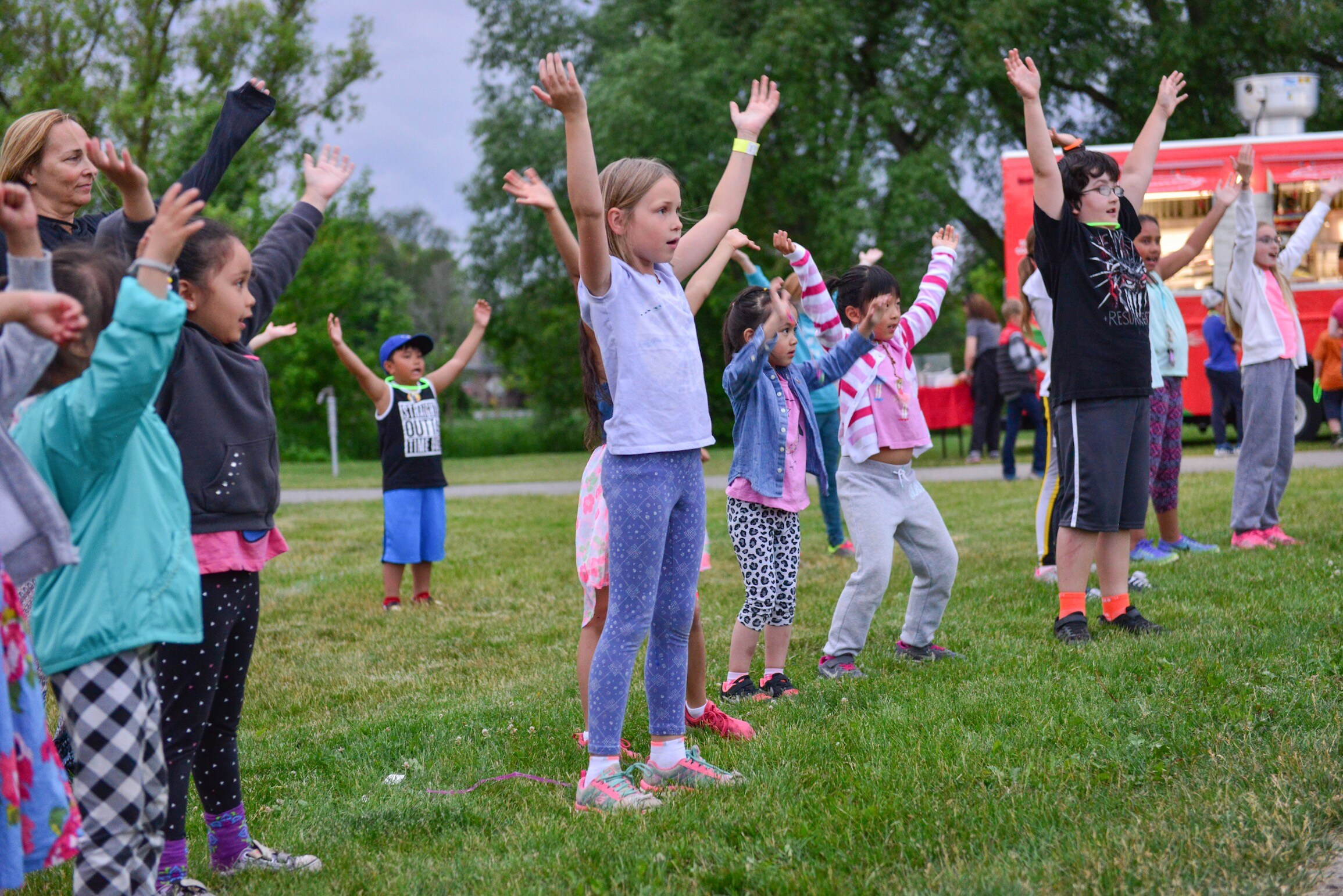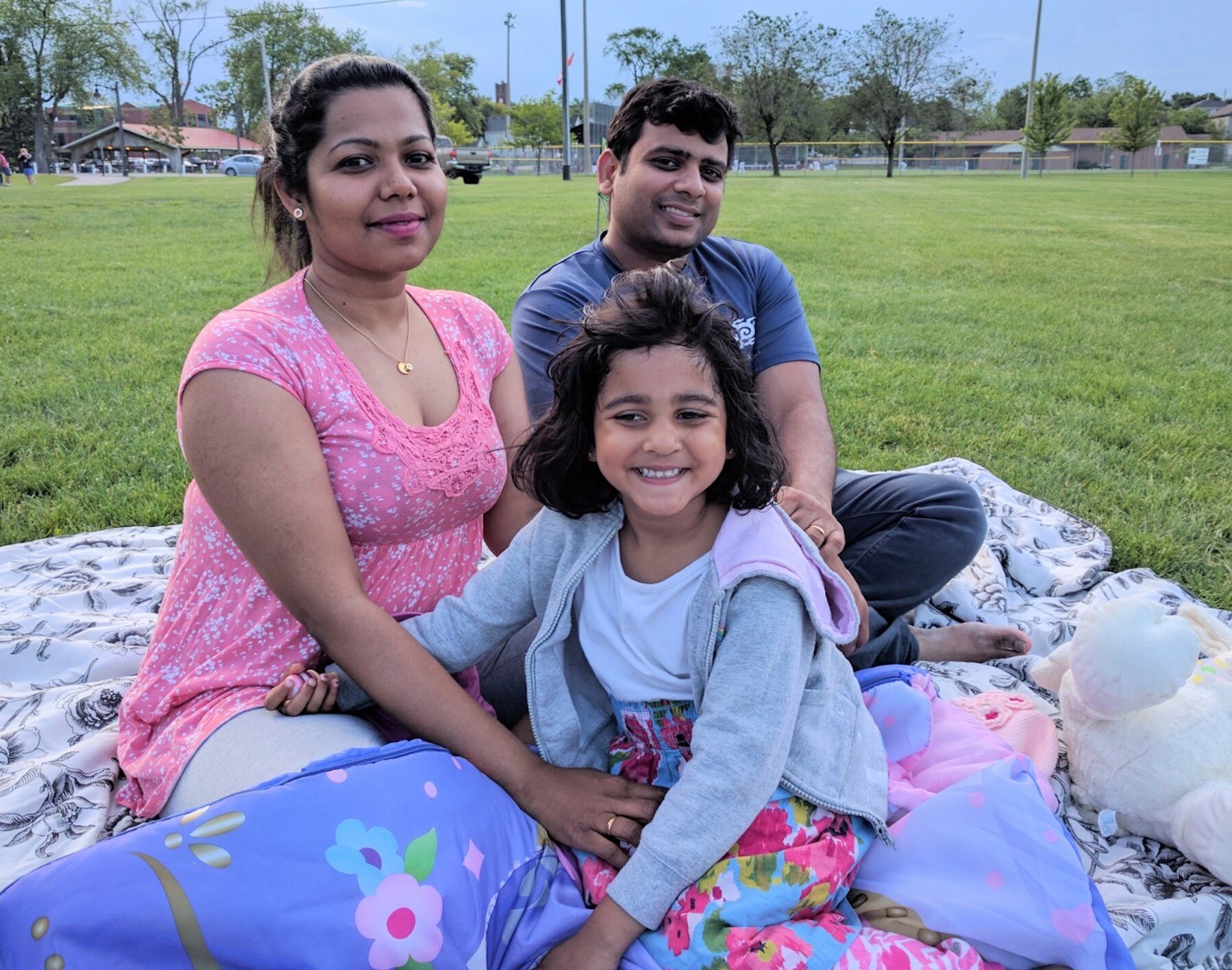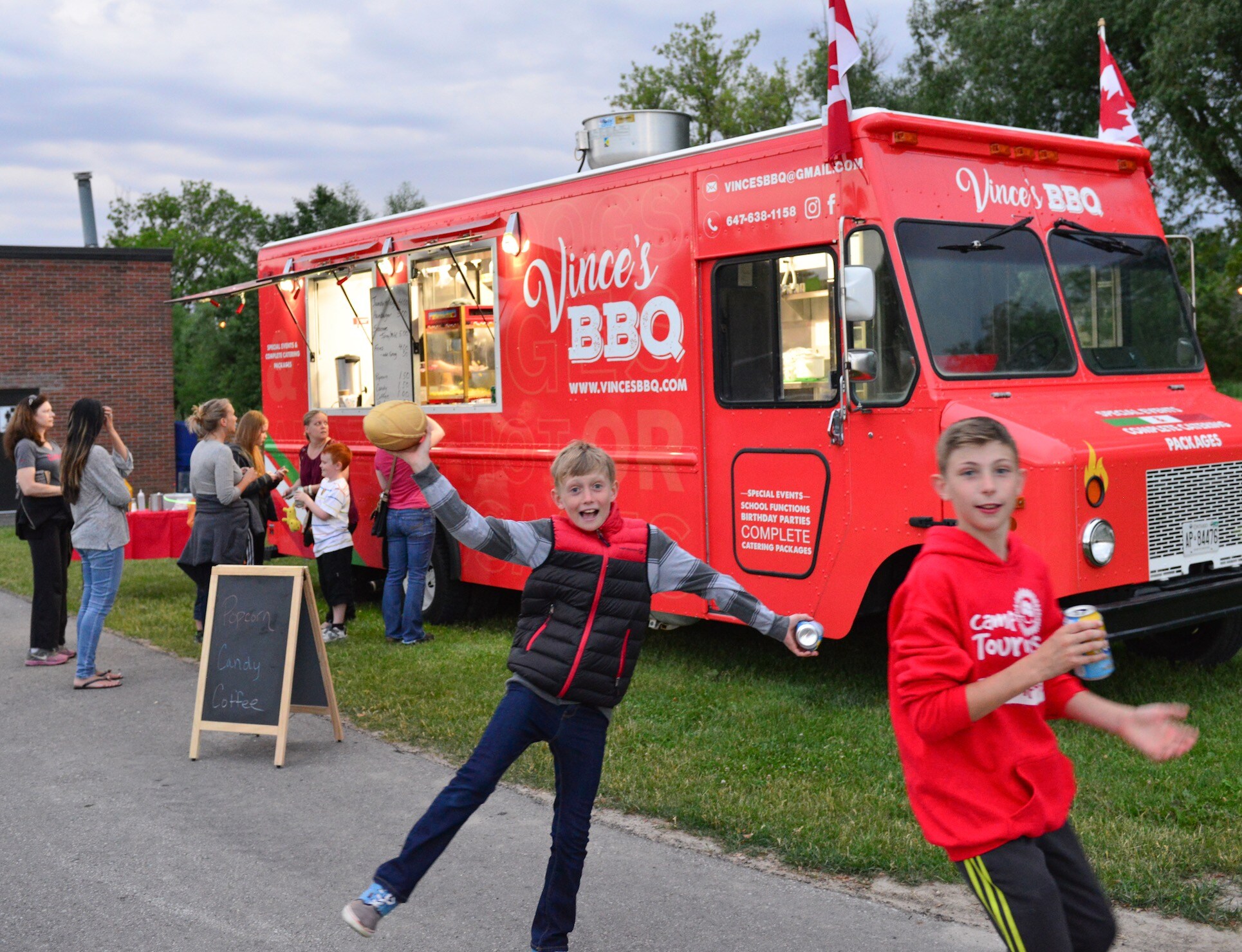 Summer 2017 Movies in the Park Schedule:
June 16th        Beauty and the Beast
June 23rd        The Princess Bride
July 21st          Sing
July 28th         Moana
August 18th     Finding Dory
August 25th     Guardians of the Galaxy
We look forward to seeing you at Memorial Park!
-
2018 Toyota C-HR: Turning Heads in Stouffville
May 23, 2017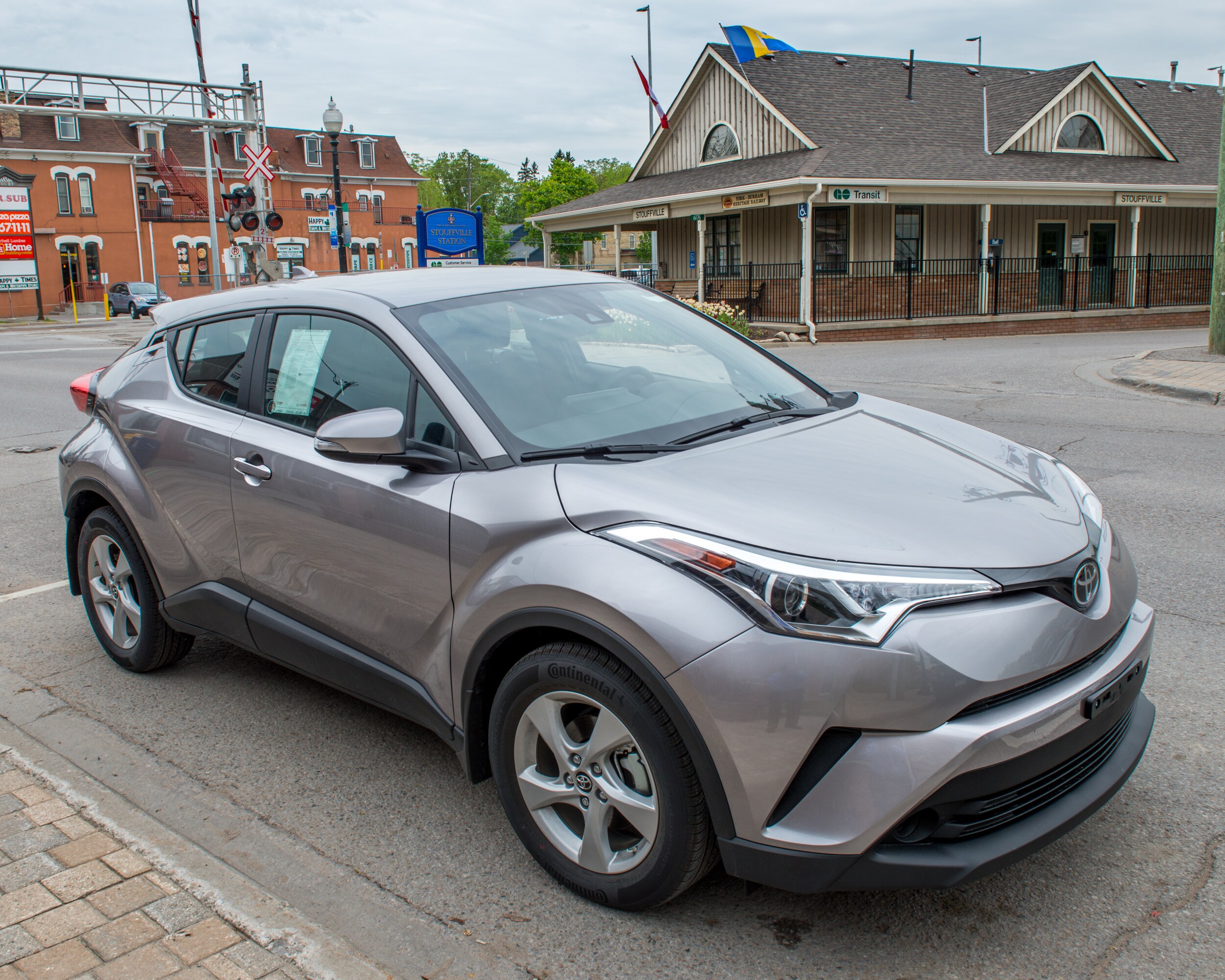 It does not take much effort to get noticed in the 2018 Toyota C-HR. Parked outside the Stouffville GO station on a weekday morning, I caught a shop owner peering out his window with an obvious "look at that!" expression on his face. A few other friendly folks who were impressed with the vehicle's exterior walked right up to ask what it was.  Yes, it appears Toyota has hit a homerun in the style department here. For those inquisitive minds, C-HR is an acronym for "Coupe-High Rider." With a beltline that swoops up toward the rear of the vehicle, menacing body cladding and a taller ride height - the name certainly fits. One thing is for sure; Toyota is riding high on the excitement over its new compact crossover.
Styling
The C-HR has a deceptively roomy cabin. Although it's smaller in dimensions than the Rav4, you'll find space for up to 5 adults. All of whom will be treated to an attractive diamond-themed interior. You will find that shape displayed in several controls, the door panels and even the headliner. It certainly adds an upscale feel to the vehicle. All the knobs and buttons are easily within reach, and I especially appreciated the backup camera display being in the rearview mirror rather than the infotainment screen. It's just where my eye naturally goes when I pop it into reverse. Outside, the chiselled body, headlights and tail lamps give the C-HR a determined appearance. Like I mentioned earlier - you will get noticed.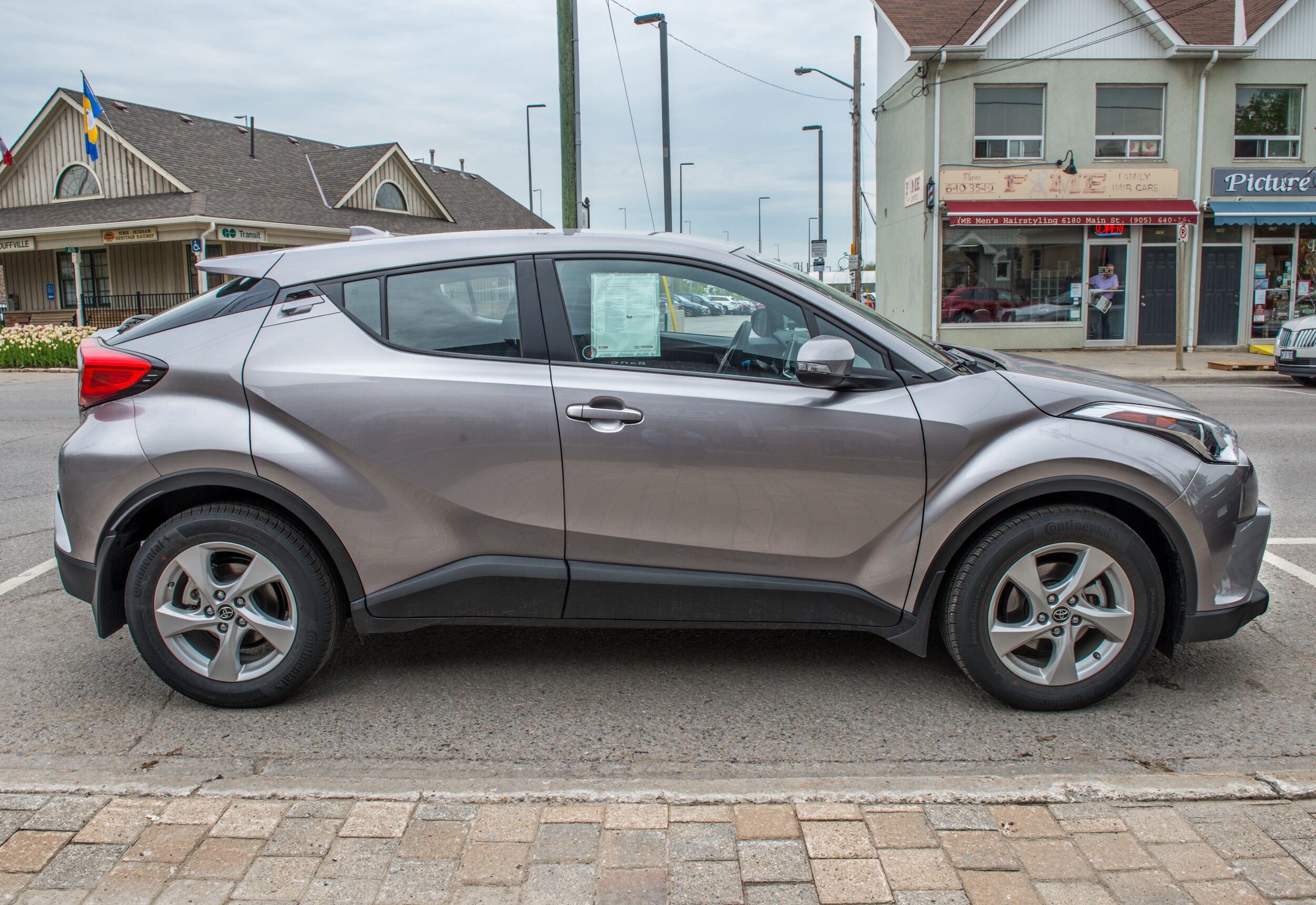 Performance

The C-HR gets its motivation from a 2.0L four-cylinder engine making 144hp and 139 lb-ft of torque. It's mated to a continuously variable transmission that does a great job of keeping the driver in the power band. From short jaunts between stoplights to full-on freeway acceleration, you always feel like you have the power you need at hand. It also helps that Toyota tuned this vehicle's suspension for a more adventurous driving style. There's certainly no float to this high-rider. Turns can be taken crisply, and steering inputs through a winding stretch of road are just blissful.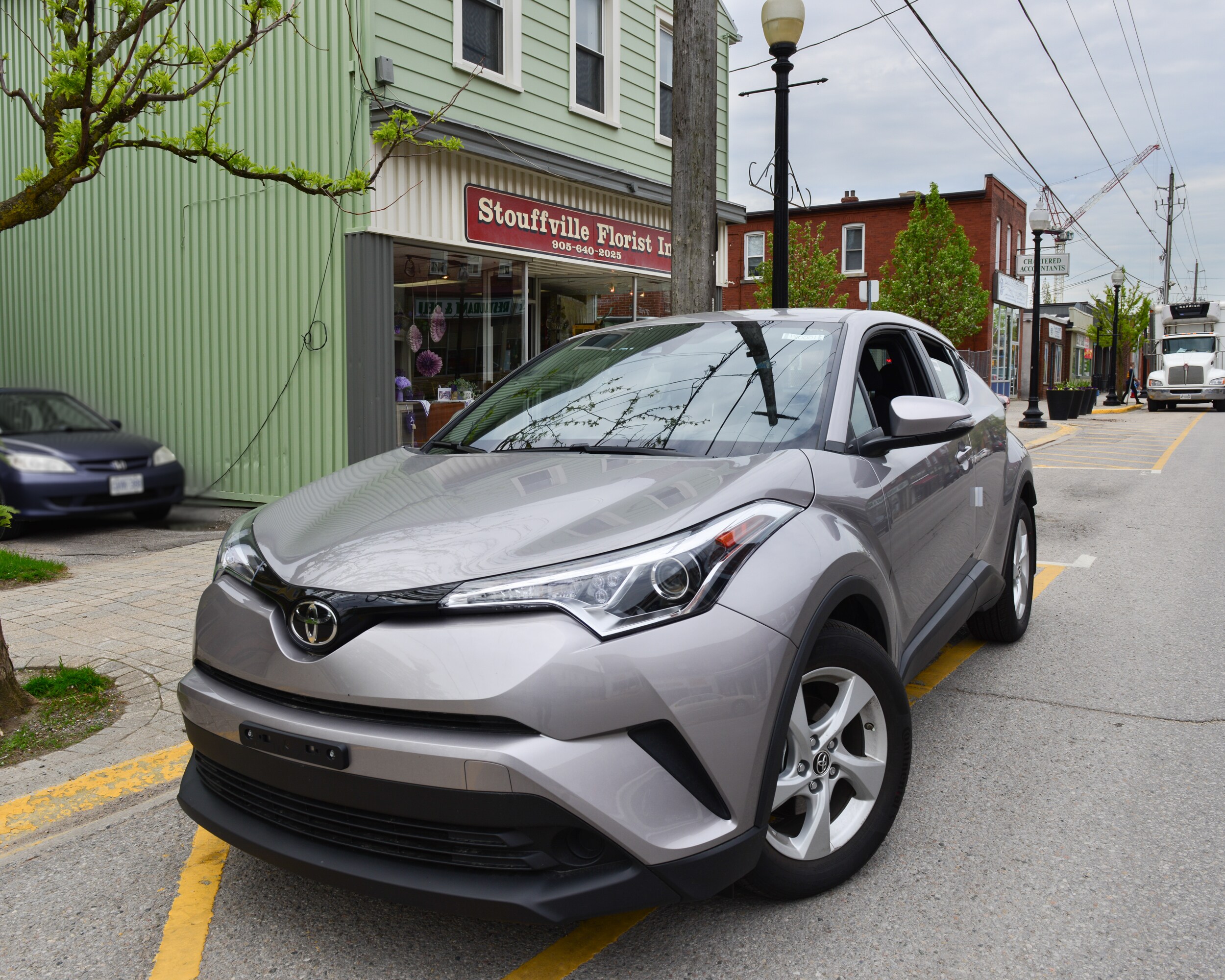 Standard Equipment & Options

You realize how competitively priced the C-HR is when you consider that it comes standard with safety features including lane-departure alert, pre-collision braking and adaptive cruise control. The base model also gets you a must for our Canadian climate - dual-zone heated seats. You'd have to climb up a few trim levels to get the same from the competition. Adding the XLE Premium Package to your Toyota C-HR provides attractive 18-inch wheels, blind spot monitoring, folding power mirrors and push-button start.  Call it added bling for your diamond-studded ride.
Taken as a package, the 2018 Toyota C-HR offers great drive-ability and superior safety features in a head-turning vehicle. Come have a look for yourself. It's in our showroom - stealing the spotlight.
- Thomas D'Monte
-
Making Advanced Safety a Standard
May 20, 2017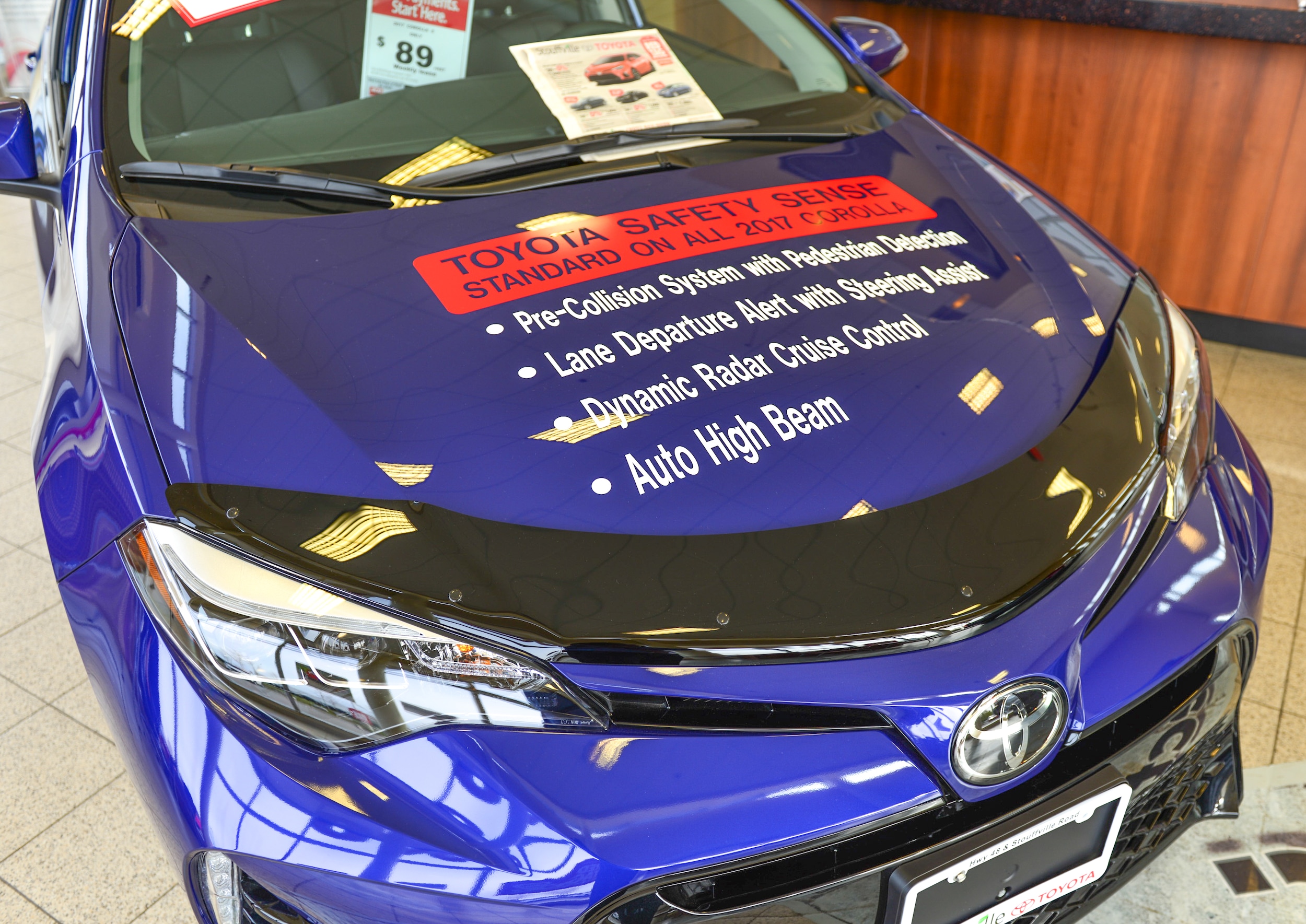 Purchasing a new vehicle is an emotional decision for anyone. There's styling, colour, infotainment features and the goal of ensuring your new ride actually fits your lifestyle. But every smart buyer is always thinking about safety, which now goes well beyond seatbelt restraints and airbags. We're talking about advanced safety features such as Lane Departure Warning, Pre-collision Braking and Dynamic Cruise Control. 
These are features some might only expect to find in luxury brands. And it's an unfortunate fact that many automakers will force customers into a higher trim level of a vehicle - at a higher price - to get those advanced safety options.  This is where Toyota has changed the playing field with Toyota Safety Sense. It's a suite of safety equipment now standard across the entire 2017 Toyota Corolla line up. That's from the base model on up! But how do they work?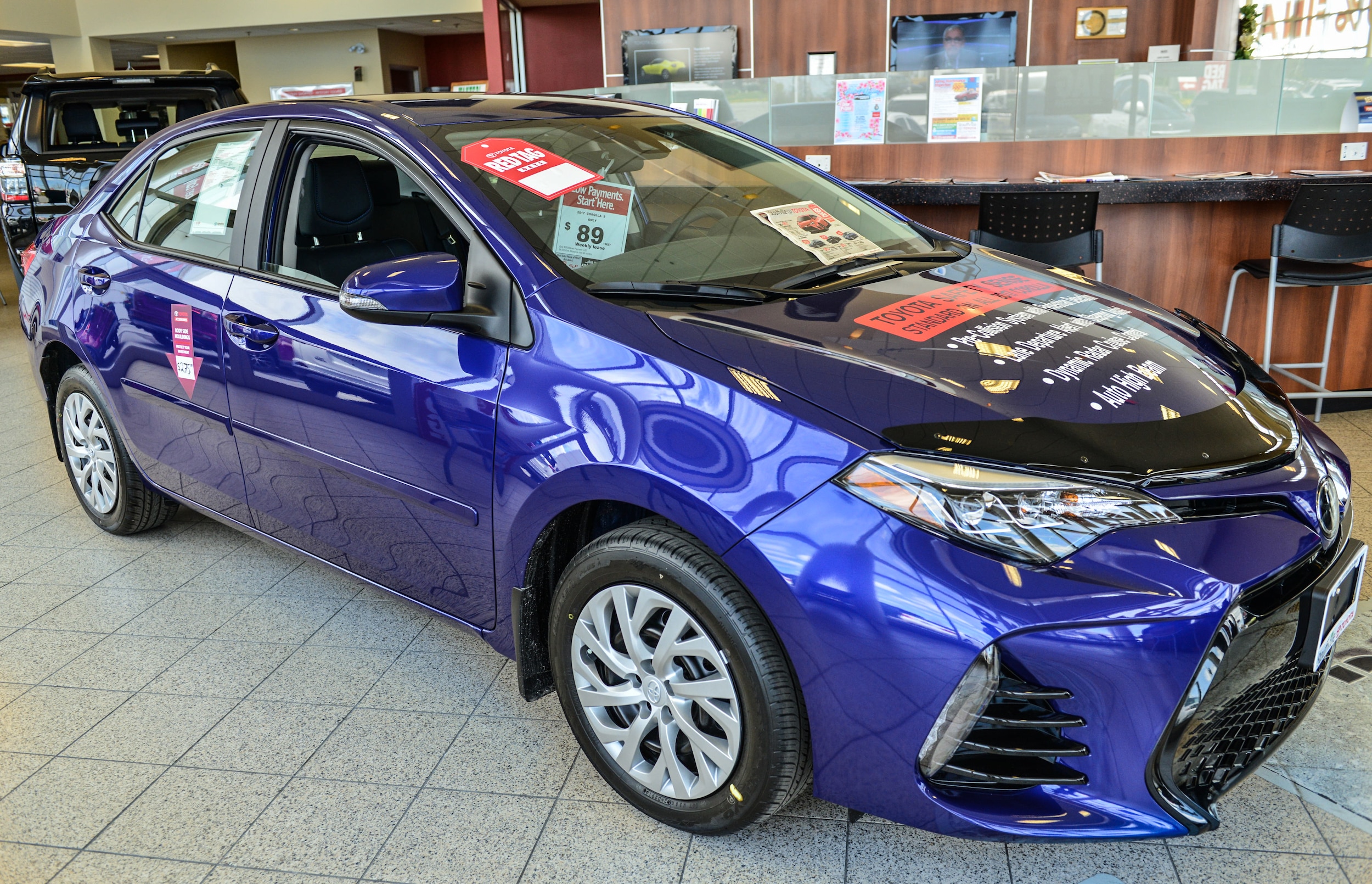 Pre-Collision System with Pedestrian Detection
The Pre-Collision System uses a camera and laser beam to detect vehicles and pedestrians ahead. When there's a possibility of collision, it prompts the driver to take evasive action and brake by using an audio and visual alert. If the driver does not brake in time, the system may automatically apply the brakes, reducing speed by approximately 30 km/hour in order to reduce the chance of an impact, and in certain cases avoid the collision.
Lane Departure Alert with Steering Assist
Lane Departure Alert uses a camera to detect the white and yellow lane markings in front of the vehicle and its position on the road. If the system finds the vehicle is starting to unintentionally deviate from its lane, it warns the driver with an audio and visual alert. When the alerts occur, the system will provide small corrective steering inputs to the steering wheel for a short period of time to help the driver keep the vehicle in its lane.
Dynamic Radar Cruise Control
Besides allowing the driver to keep the vehicle at a constant speed, this system will also adjust the speed to maintain a pre-set distance behind the car in front of you. It uses a camera and radar to monitor cars merging into or out of the lane ahead. Besides providing an extra set of eyes in front of you, Dynamic Radar Cruise Control helps maintain smooth acceleration and deceleration while driving.
Toyota is also offering a suite of Safety Sense technology as standard on the 2017 Toyota Yaris Hatchback, Prius c ,and Corolla iM. If you have any questions about Toyota Safety Sense, please stop by our showroom. Our friendly sales staff can fill you in  - and offer you a great cup of coffee. 
Happy Motoring!
- Thomas D'Monte with files from Toyota Canada Inc.
Stouffville Toyota is well known for treating the needs of each individual customer with paramount concern. We know that you have high expectations, and as a car dealer we enjoy the challenge of meeting and exceeding those standards each and every time. Allow us to demonstrate our commitment to excellence! Our experienced sales staff is eager to share its knowledge and enthusiasm with you. We encourage you to browse our online inventory, schedule a test drive and investigate financing options. You can also request more information about a vehicle using our online form or by calling 905-642-6688.